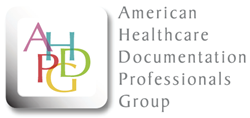 Everyone that I worked with over the course of the program was really friendly, informative, and went out of their way to help. I would definitely recommend the program to others.
Shrewsbury, MA (PRWEB) November 24, 2014
The New Year...New Career...Give a Gift Campaign is specifically designed for those individuals who are interested in launching a new career in medical transcription, medical billing, medical coding, or as a medical scribe but are not ready to make the full financial or time commitment necessary to move forward with the necessary training without trying it out first. For a small investment of $249, an individual can give themselves the gift of a new career; or a parent, guardian, or other sponsor may provide this opportunity to their son or daughter, spouse, or anyone they choose. By leveraging the New Year…New Career…Give a Gift Campaign, the recipient can learn first-hand whether or not their chosen field of study is best for them.
According to the U.S. Department of Labor, Bureau of Labor Statistics, employment of health information technicians is projected to grow 22 percent from 2012 to 2022, much faster than the average for all occupations, and the demand for health services is expected to increase as the population ages. "This is a perfect time to launch this program as we head into the holidays and a new year is fast approaching," says Peter Reilly, President and CEO of the American Healthcare Documentation Professionals Group, Inc. "For over ten years now, the team at AHDPG has been a leader in healthcare documentation training and services, and this is one of the most innovative and exciting programs we have launched in our history because it gives individuals the opportunity to "test-drive" the career training of their choice before making a full financial and time commitment."
The online training programs included in the New Year...New Career...Give a Gift Campaign are as follows:

Medical Transcription Editing
Inpatient Medical Coding (ICD-9/ICD-10)
Outpatient Medical Coding (ICD-9/ICD-10)
Medical Billing and Reimbursement
Medical Scribe Specialist or Clinical Information Manager
For more information on these online training programs, click here.
Students who enroll in this program will receive full access to the program of their choice for 60 days along with all of the textbooks and materials needed to successfully complete module 1 of the program. Module 1 in all programs is designed to be completed in 45 to 60 days depending upon how much time a student allocates to their studies. Some students might complete the module in less than 60 days; some might need more than 60 days, but everyone who enrolls will gain the first-hand knowledge necessary to determine whether or not their chosen field of study is best for them. Certain terms and conditions apply. For more details on our New Year...New Career..Give a Gift Campaign, click here.
To qualify for the New Year...New Career...Give a Gift Campaign, the student's enrollment form must be submitted before midnight on 1/4/2015.
For more information on our training programs or to learn how to enroll in our New Year...New Career...Give a Gift Campaign, please visit our website http://www.ahdpg.com or call Lynn Calkins, our Admissions Coordinator, at 1-800-407-1186, extension 800.