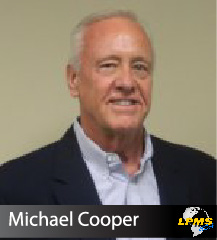 LPMS USA is revolutionizing low pressure over mold."
Lake Zurich, IL (PRWEB) December 02, 2014
In 2004 Grant Liu founded LPMS International focusing on the Asian market. LPMS has grown into the largest supplier of low pressure molding machines with over 3000 systems placed worldwide. Not only was Mike Cooper's interest in LPMS to gain access to the latest in low pressure molding technology, he was also looking to fill a need in the US market for encapsulating electronic components. Research has indicated a need to protect circuit boards, electrical components, and batteries from moisture and vibration as well as provides strength to delicate wire harnesses and connectors. The low pressure molding process requires no housing, uses less material than traditional potting processes and can produce finished parts in seconds.
Cooper's long-time focus has always been offering a high level of service to customers, while providing the latest in materials and delivery systems. Similarly, Liu's focus is providing high quality and customization solutions for his customers. This shared focus on service is evident in LPMS USA's offering of full contract manufacturing for the full turn-key low-pressure molding solution.
LPMS USA benefits from LPMS International's long history of service and innovative technology. They have over 25 custom machine options—from large to small, the ability to fabricate a mold within 10 business days, and a dedicated engineering team to assist with design modifications and recommendations.
For more information about LPMS USA, please contact Kevin Ross at 1- 800-353-7773 or via email at: Kevin(at)LPMS-USA(dot)com