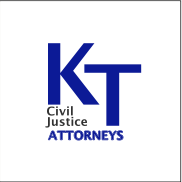 We are very concerned many affected individuals will not register with Stryker because they think they do not qualify for the settlement. It is important to know that registration applies to everyone with a recalled hip
Nationwide (PRWEB) November 24, 2014
Thousands of Stryker hip recall cases* are now pending in the United States District Court, District of Minnesota, and other state courts around the country. Recently, a global settlement agreement was reached in an effort to settle all of these cases. Attorneys at Kershaw|Talley are warning individuals of two deadlines associated with the settlement. First, the agreement and a subsequent court order require anyone with a potential Stryker Rejuvenate or ABG II hip claim register themselves with Stryker by the December 14, 2014 deadline. Notably, this order applies to individuals with a recalled Stryker Rejuvenate or ABG II hip, even if they have not yet undergone revision surgery or filed a lawsuit.
Bill Kershaw and Stuart Talley are the attorneys responsible for the defective hip litigation at the law firm of Kershaw|Talley. According to Stuart Talley, "We are very concerned many affected individuals will not register with Stryker because they think they do not qualify for the settlement. It is important to know that registration applies to everyone with a recalled hip; even people who have not yet had revision surgery. It is also important to understand that even though you possibly contacted Stryker in the past or filed a claim with its third party administrator, Broadspire, you have not officially registered your case. If you fail to register with Stryker, and later need revision surgery, Stryker will likely refuse to settle your case on the grounds that the statute of limitations passed."
The second deadline concerns "enrolling" in the settlement. When someone enrolls in the settlement, they are essentially agreeing to settle their case for the amount specified in Stryker's settlement offer. Only certain individuals who had their Stryker ABG II or Rejuvenate hips replaced during a revision surgery qualify to enroll in the settlement. Enrollment into the program will occur between January 15 and March 2, 2015. Stuart Talley warns, "Enrollment in the settlement program has very serious consequences. Once you enroll, you are basically giving up all potential claims you have against Stryker; even claims that may arise in the future. Therefore, it is very important you consult an attorney before enrolling in the program."
In addition to current clients, Mr. Kershaw and Mr. Talley continue to assist individuals with concerns about their Stryker Rejuvenate or Stryker ABG II hip implants. A settlement agreement* was announced by Stryker Orthopaedics on November 3, 2014. Under the settlement, qualified individuals may be entitled to approximately $300,000 if they underwent revision surgery prior to November 3, 2014. The amount of money an individual may receive can go up or down depending on the specific medical circumstances of the plaintiff. Individuals with extreme injuries can receive up to $1 million.
The law firm created a website http://www.defectivehipsettlementcenter.com to provide information about the Stryker settlement which includes video updates and answers to frequently asked questions. In addition, individuals can contact Stuart Talley or Bill Kershaw via contact forms on the website or toll free at (888) 635-3970.
About Kershaw|Talley
Kershaw|Talley is a Sacramento-based firm representing individuals nationwide in defective medical device cases. The firm generates hundreds of millions of dollars in recoveries for their clients and in the classes they represent. Individuals impacted by Stryker's hip systems are potentially entitled to compensation for wage loss, medical bills, and pain and suffering. For a free case evaluation, and more information about the status of the case, feel free to call Stuart Talley or Bill Kershaw directly at (888) 635-3970.
*In re: Stryker Rejuvenate Hip Stem and ABG II Modular Hip Stem Litigation, Case No. 296, Master Docket No. BER-L-936-13, venued in MCL Court and In re: Stryker Rejuvenate and ABG II Hip Implant Products Liability Litigation, MDL Docket No. 13-2441, venued in the MDL court.