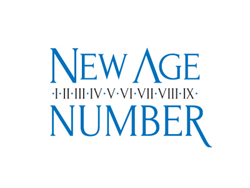 Miami, FL (PRWEB) November 25, 2014
New Age Number, a division of Donkey Mob Inc., today announced the launch of its interactive website and mobile app. New Age Number looks to conventionalize the ancient science of numerology through the lens of current events, and welcomes users to examine their own numerology through the various tools and guides available. The website and app offer innovative responsive designs, easy navigation and usability on all devices for the best user experience in numerology.
NewAgeNumber.com is a one-stop resource for numerology information. The site features free numerology tools to help users gain valuable insights into their lives, and the latest in celebrity news from a numerology perspective. The site includes a full e-commerce shop where users can purchase personal numerology reports in digital format, books from expert numerologists, and handcrafted numerology-inspired jewelry.
The New Age Number app allows users to access their account and readings easily while on the go. Key app features include:

Mobility: Users can have their custom numerology readings and the latest news available at their fingertips.
The only app in numerology that brings users the latest in exclusive entertainment and numerology stories.
Tailored guides, available for purchase, are easy to access within the app and can be exported to iBooks to add to your digital library.
Clean design and a carefully crafted interface for the best reading experience available on a smartphone.
Optimized experience for iOS 7 and the latest iOS 8 release.
Compatible with the iPhone and iPod Touch.
"The website and app are designed to show people how practical and valuable numerology is," said Arun Chatterjee, Director of Product, Mobile & Web for Donkey Mob Inc. "People have the idea that numerology is a mystical science used in the past and they leave it there. We want to demystify the science for people and bring numerology into the 21st century. We believe launching a revolutionary new website and mobile app is a big step towards that objective."
The app is available to download for free today from the Apple App Store. For more information and to visit the full website, visit http://www.newagenumber.com.
About New Age Number: New Age Number aims to provide modern, easy, and accessible numerology. Numerology is a horoscope calculated using numbers in a person's full birth date and name, which makes it more accurate and detailed than astrology. With an objective to become the top numerology resource, New Age Number provides free readings, detailed guides, celebrity numerology news, books, and jewelry. Guided by expert numerologists, users will enjoy insight into a variety of areas including their future, relationships, natural talents, and success.
About Donkey Mob Inc.: Donkey Mob Inc. is a full-service online advertising agency that focuses on front-end web solutions, customized marketing campaigns, and innovative product development. To bring users the best experience, Donkey Mob Inc. combines branding, aesthetics, content communication, and code to boost engagement and enjoyment.
Media Contact:
Lindsay Pratile
Director of Marketing, Donkey Mob Inc.
647-503-4237 ext.204
lindsay(at)awareads(dot)com