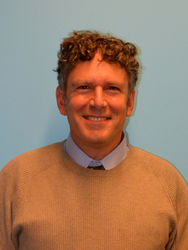 We are delighted to have Alexander join the Museum as we develop a vision for our next century of service to children and families.
BOSTON, MA (PRWEB) November 25, 2014
Boston Children's Museum is pleased to announce the appointment of Alexander Goldowsky, Senior Vice President, Exhibits and Programs. Goldowsky is a visionary and tactical leader with several years' experience designing and developing engaging exhibits as well as substantive and effective formal and informal learning opportunities.
"We are delighted to have Alexander join the Museum as we develop a vision for our next century of service to children and families," said Carole Charnow, President & CEO. "Throughout his distinguished career, Alexander has demonstrated the experience, creativity and management skills needed to lead our integrated programs and exhibits team that will be charged with creating the core experience for our visitors. His insights will play a pivotal role in shaping the development of our exhibits and programming for the future. "
The Senior Vice President of Exhibits & Program is a new position which will lead the next generation of inventive exhibit development and public programming, building on the Museum's deep experience in experiential learning and active play. The position will oversee the functions of Exhibits, Visitor Experience, Public Programs, and Child Development & Community Engagement at the Museum.
"Boston Children's Museum is a fabulous organization to join," said Alexander Goldowsky. "It has always been a pioneer in the field, and develops exhibits and programs on topics that are important to kids, to families and to the community. As a parent and educator, I am constantly reminded that no one is too young to start exploring, experimenting and making discoveries about their world. And for that matter, no one is too old!"
Goldowsky was most recently the Director of Exhibits at the MIT Museum. He spent many years at the EcoTarium as Director of Exhibits and Education. At the New England Aquarium, he was involved in developing exhibits, teacher education programs and outreach programming. He received his Ed.D. from Harvard University Graduate School of Education; M.A. from Lesley College Graduate School; and B.S. from the National Audubon Society Expedition Institute/Lesley College.
Goldowsky joined Boston Children's Museum on November 17.
About Boston Children's Museum
Boston Children's Museum engages children and families in joyful discovery experiences that instill an appreciation of our world, develop foundational skills, and spark a lifelong love of learning. More information about Boston Children's Museum can be found at http://www.BostonChildrensMuseum.org. Become a fan of the Museum on Facebook at https://www.facebook.com/BostonChildrensMuseum and follow us on Twitter at https://twitter.com/BosChildMuseum
Hours and Admission
The Museum is open daily from 10:00 a.m. – 5:00 p.m. and Fridays until 9:00 p.m. Adults, $14, children (1-15) and senior citizens, $14; children under 12 months and Museum members are always free. Fridays 5:00 p.m. – 9:00 p.m., all visitors $1.