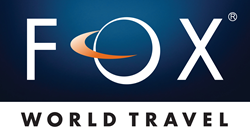 "Our greatest asset is our people and we are happy to welcome so many more to the Fox Family in the last year"-Chip Juedes, Vice President of Finance and Administration
Oshkosh, WI (PRWEB) November 21, 2014
Fox World Travel recently announced that their company has seen significant growth during the most recent fiscal year. Fox World Travel's 2014 Fiscal year began in October 2013 and ended in September 2014. During this time the organization increased their staff by thirty full time employees.
Chip Juedes, Vice President of Finance and Administration, stated that, "Our vacation division's buying power and our business travel division's flexibility, have been recognized by our clients which have led to these results of an 18% increase in headcount. "Our greatest asset is our people and we are happy to welcome so many more to the Fox Family in the last year".
In October 2014 Fox World Travel added another seven full time employees and another t10 thus far for the month of November. The organization hopes to continue this growth through the 2015 fiscal year.
About Fox World Travel:
Fox World Travel was founded in 1960 and is ranked in the top 20 of over 25,000 travel agencies in the United States, according to the Business Travel Survey in Business Travel News. Fox World Travel owns and operates 11 retail travel locations throughout Wisconsin as well as Premier Meetings and Incentives in Oshkosh and Fox World Travel School Online. Visit Fox World Travel online at http://www.GoFox.com.
Corporate Headquarters
2150 S Washburn Street
P.O. Box 2386
Oshkosh, WI 54903-2386
Phone: 920-236-8000
Fax: 920-236-8050
Website: http://www.gofox.com
Contact: Brian Hurley, Vice President-Vacation Travel
Fox World Travel
(920) 236-8000
bhurley(at)gofox(dot)com
###
Company: Fox World Travel
Contact: Brian Hurley
Phone: 920-236-8000
Email: bhurley(at)gofox(dot)com