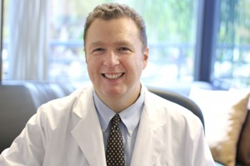 While a certain degree of age-related visual acuity loss is expected and unavoidable, the news that certain lifestyle choices can help people keep their eyes and vision healthier for a longer period of time is very exciting
San Diego, CA (PRWEB) November 25, 2014
Wine lovers around the world can take heart - a recent study out of the University of Wisconsin's Department of Ophthalmology and Visual Sciences has found that age-related visual acuity loss seems to affect moderate wine drinkers at lower percentages than their abstaining peers.
Over the course of 20 years, Dr. Ronald Klein and his team studied 6,000 patients ranging in age from 43 to 84 years of age. To obtain their data, the researchers measured visual acuity in each eye at initial and follow up eye exams. In addition to measuring how many letters were lost from the previous exam for each patient, certain lifestyle factors were taken into account.
"While a certain degree of age-related visual acuity loss is expected and unavoidable, the news that certain lifestyle choices can help people keep their eyes and vision healthier for a longer period of time is very exciting," said Dr. Tracy, who regularly performs refractive eye surgery in Carlsbad and treats patients for age-related eye problems.
The specific lifestyle factors taken into account for the study were the participants' smoking, drinking, and exercise habits. The researchers found that on average, patients lost (could no longer see from a previous exam) 6.6 letters on a LogMar vision chart, which is fairly standard for age-related visual acuity loss.
More surprisingly, out of the patients studied who admitted to abstaining from alcohol, 11 percent developed visual impairment over the 20-year course of the study, in comparison to occasional and moderate drinkers who only lost 4.8 percent and 3.6 percent, respectively.
When the findings were broken down in order to observe the progress of wine drinkers in particular, researchers found that non-wine drinkers suffered impairment at a rate of 7.8 percent, while only 4 percent of occasional wine drinkers, and 2.7 percent of regular wine drinkers, developed impairment.
Not surprisingly, physically active subjects suffered less vision loss than those who did not engage in physical activity. Smokers fared the worst of all subjects studied.
"It's no secret that exercising and eating a healthy diet, which apparently includes a little wine now and then according to the findings of the study, is good for a person's overall health, including their vision," added Dr. Tracy. "Smoking can lead to a host of health problems and visual conditions down the road regardless of age or other lifestyle choices."
Dr. Michael Tracy is a board-certified ophthalmologist. He completed his residency training in ophthalmology at the Scheie Eye Institute at the University of Pennsylvania. After completing a fellowship in Corneal and Refractive Surgery at the Bascom Palmer Eye Institute, Dr. Tracy served as a medical director at TLC Laser Eye Centers. Dr. Tracy specializes in LASIK and PRK surgery at his private practice at Carlsbad Eye Care.
To contact Carlsbad Eye Care, please visit http://carlsbad-eye-care.com/ or call (760) 603-9910.