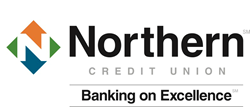 Northern's technology vision has helped them to be ready for any type of disaster that they might experience in their main site
Clifton Park, N.Y. (PRWEB) November 21, 2014
When Northern Credit Union learned that a looming city construction project threatened to impact branch connectivity, the IT team capitalized on the opportunity to develop a formal disaster recovery strategy to guarantee its member experience will not be disrupted.
Annese & Associates, Inc., an integrated communications systems provider, was selected to perform an assessment of the Credit Union's technical environment and establish a secondary site to replicate data in real-time. This allows the Credit Union's main site to automatically failover and continue running in the event of an outage.
With Northern located in an area not unfamiliar to crippling winter weather patterns, its recent investment will enable the institution to remain operational if an ice storm or other impairing scenario is to occur—giving them a significant competitive advantage.
Northern's newly opened branch in Evans Mills, NY, is highly tech-enabled, featuring three SMART Offices where members can be serviced remotely by Credit Union professionals over video conferencing. The Credit Union's deep technical footprint also includes tablet equipped waiting areas, Instant Issue machines, coin counters, cash recyclers, a mobile application enabling remote check deposit capture, and an Automated Interactive Teller (AIT) system which offers full branch banking services from a live teller through the ATM.
All of these applications connect back to Northern's core network.
"If our connectivity was to go down, then all those services and applications would be lost," said Elaine Harrison-Neukirch, Network Administrator at Northern.
"Northern's technology vision has helped them to be ready for any type of disaster that they might experience in their main site," said Rus Healy, Chief Technology Architect at Annese, "and as a result they have a well-developed business continuity strategy that is really far and above most of their competitors."
Click here to read the full case study.
Click here to watch a video about this story
About Northern Credit Union
For more than half a century, Northern Credit Union has been committed to improving the financial well being of its members through quality financial services and products, and the credit union philosophy of "people helping people."
About Annese & Associates, Inc.
Expertise. Relationships. Innovation. Throughout the past four decades, these principles have established the foundation upon which Annese & Associates has emerged as the trusted adviser to our customers, partners, and communities. With a full-circle approach to integrating communications systems, Annese wraps professional and managed services around Infrastructure, Collaboration and Data Center Virtualization solutions. Guided by our services methodology, we design an end-to-end IT experience for our clients, implementing the tools of today and administering a plan for tomorrow. Our business is the art, science, and passion of connecting devices to networks, people to people, and ideas to action.