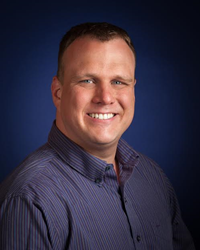 Throughout his more than eight years of service, Scott Dion is consistently praised for the way he handles all interactions with the customers from pre-sales through implementation
Clifton Park, N.Y. (PRWEB) November 21, 2014
Annese & Associates, Inc. is proud to announce the recipient of this year's Frank J. Annese Award (FJA) for Customer Excellence is Collaboration Solutions Architect, Scott Dion.
The Frank J. Annese Award, named after the company's founder, was initiated in 2009 and presented at this year's Company Gala held at The Otesaga Resort Hotel in Cooperstown on November 8th. The event, hosted by Annese, drew employees across each of the company's nine offices along with their spouses/guests.
Scott was nominated by his co-workers and then selected as this year's winner after a unanimous vote by the Annese Leadership Team. A couple months before the winner is announced, employees are asked to submit nominations for someone who most exemplifies the Annese Customer Service Policy and who demonstrates the corporate values of Integrity, Innovation, Excellence, Teamwork, and Leadership consistently in their dealings with customers and colleagues.
Excerpts from Scott's multiple nominations read:
"Scott's abilities have allowed Annese to meet customer demands when rolling out new technologies, and also when there has been staff turn-over. This has allowed Annese to meet customer expectations, and leave the customer thrilled about doing business with Annese again."
Most fittingly, it was said that Scott "has been with Annese longer than most engineers, and has time and time again shown his loyalty for the company. He has been a great co-worker, leader for other engineers and of course...always good for a laugh."
President & CEO, Ray Apy, said this as he presented the FJA Award to Scott alongside company founder, Frank Annese: "Throughout his more than eight years of service, Scott Dion is consistently praised for the way he handles all interactions with the customers from pre-sales through implementation. Scott is no stranger to wearing different hats in the company, whether it is guiding our customers through all phases of our service experience, driving new technology solutions, or mentoring staff, Scott looks at every project as a new opportunity."
Scott has been with Annese since 2006. He is a husband to his wife Rebecca and father to two daughters.
About Annese & Associates, Inc.
Expertise. Relationships. Innovation. Throughout the past four decades, these principles have established the foundation upon which Annese & Associates has emerged as the trusted adviser to our customers, partners, and communities. With a full-circle approach to integrating communications systems, Annese wraps professional and managed services around Infrastructure, Collaboration and Data Center Virtualization solutions. Guided by our services methodology, we design an end-to-end IT experience for our clients, implementing the tools of today and administering a plan for tomorrow. Our business is the art, science, and passion of connecting devices to networks, people to people, and ideas to action.
###