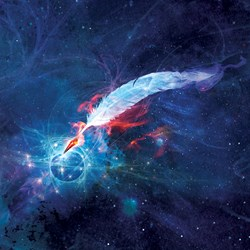 If you want to have decent sales, you absolutely have to write a series or at least related books
Hollywood, CA (PRWEB) November 20, 2014
Patty Jansen of Sydney, Australia and 2011 winner of the L. Ron Hubbard Writers of the Future contest, announced tips to authors who go the self-publishing route. Since September 2013 Patty has released seven novels.
Return of the Aghyrians 3: Soldier's Duty
Ambassador 1: Seeing Red
Ambassador 2: Raising Hell
Return of the Aghyrians 4: Heir's Revenge
Innocence Lost (For Queen And Country book 1)
Willow Witch (For Queen And Country book 2)
The Idiot King (For Queen And Country book 3)
Patty stated when giving advice for self-publishing authors, "It looks a little more impressive than it is, because some of those books were already written. I've been committed to writing and completing a series. The Aghyrians series is now done. I may or may not write a prequel. It is also mostly written but would need a fair bit of salvage. At the moment, my priorities are the Ambassador series and For Queen And Country. The latter is a slightly different beast from what I've written before: it's a big story, the books are fairly short, 45-60K, and they're episodes rather than complete stories. There should be at least two more volumes in the coming year."
Some observations from Jansen on selling and marketing for self-publishers:

If you want to have decent sales, you absolutely have to write a series or at least related books
You make the first book free and advertise it.
Books that are not part of a series sell poorly.
Unless you hit the jackpot, there is no magic bullet. Each release increases your sales a little bit. Having a number of series and publishing them on all platforms is important. People purchase all of your books one after the other.
Patty started writing seriously in 2003 and within a year, she had joined Online Writing Workshop for Science Fiction and had her first nonpaying story published in a small magazine. Her first pro sale, to the Universe Annex of the Grantville Gazette, came two weeks before winning the second quarter of the Writers of the Future Contest. Her story, "This Peaceful State of War" appeared in "L. Ron Hubbard Presents Writers of the Future Volume XXVII" in 2001. She has also published several novellas and has had several of her short stories appear in anthologies as well as in "Analog."
As it is free-to-enter, L. Ron Hubbard's Writers of the Future, now in its 31st year, enjoys amazing success with thousands of entrants yearly. Created by best-selling author L. Ron Hubbard, the contest has to date launched the careers of 12 New York Times bestselling authors: Jo Beverley, Tobias Buckell, David Farland, Nancy Farmer, Eric Flint, Karen Joy Fowler, Tim Myers, Patrick Rothfuss, Lisa Smedman, Dean Wesley Smith, Elizabeth Wein and Sean Williams.
To learn more, including details on how to enter the contests, visit the website at http://www.writersofthefuture.com.
To find out more about the works of Patty Jansen visit http://www.pattyjansen.com