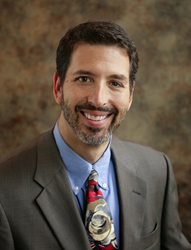 Roy has a unique combination of experience in mediation, ombuds roles and using those skills in a sports environment.
Eugene, OR (PRWEB) November 22, 2014
The Sports Conflict Institute is pleased to announce the addition of Roy Baroff to its team of conflict resolution professionals. Baroff comes to SCI as an experienced lawyer, mediator, soccer player, coach, and referee. He has over 30 years experience as an arbitrator, educator, and ombuds in North Carolina and beyond.
"I'm very excited to connect with SCI and bring my conflict resolution skills and training experience and sports related interests to a program with a complete sports focus," says Baroff.
"Roy has a unique combination of experience in mediation, ombuds roles and using those skills in a sports environment," said SCI Founder Joshua Gordon. "We are very glad to have him join the SCI team."
Previously, Baroff has provided mediation training to lawyers and appellate judges in North Carolina and for the past 10 years served as Adjunct Faculty at UNC Greensboro in the Peace & Conflict Studies program. He has also been an Adjunct at UNC School of Law and Elon School of Law.
Baroff's initial interest in conflict resolution "stemmed from anthropological studies focused on how people made decisions. The decision-making process soon became my focus."
Since 2000, Baroff has combined his interests in mediation with his passion for soccer, working with the UNC Women's Soccer team, Mt. Olive College, and high school clubs on team building and managing game conflicts through leadership skills.
His approach to conflict resolution in sports comes in part from his own outlook as a player. "In my collegiate playing days I was very focused on letting my game do the talking and did not understand how people took themselves out of play when they got upset at a call or a bad play," says Baroff. "This carried over into my coaching in terms of helping players stay focused on the matter at hand, playing!"
Baroff has witnessed how team chemistry, leadership, and performance can improve by incorporating conflict resolution concepts into a team's off field training.
"Players stepped up when they felt like they could be a leader off the field, and then translate that on the field," Baroff said. "What made a good team great was if everybody was a leader in their own way and in their own time."
More broadly, Baroff wants to encourage the next generation of players. "I've found great satisfaction in helping young soccer players discover the joy and magic of this beautiful game!"
Read more about Roy Baroff at: http://sportsconflict.org/team_member/roy-baroff/
Watch Baroff discuss Conflict Management in Soccer on SCI TV: https://www.youtube.com/watch?v=Cqdnyo_byZY
About SCI
SCI supports competitive goals in athletics through understanding, preventing, and resolving destructive conflict both inside and outside the lines. SCI serves as a knowledge center and provides a range of services to help ensure student-athlete experience is part of a healthy university culture while optimizing performance on and off the field of play. Conflict is inevitable, but how we respond determines whether success follows or costs mount. SCI Founder Joshua Gordon has over 20 years of conflict management experience.