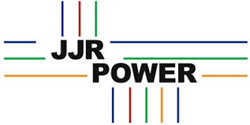 Solar is giving people the opportunity to think differently about power.
Minneapolis, MN (PRWEB) November 20, 2014
It has been a record year of solar conversion for JJR Power and small businesses in the metro area, the energy firm announced today. Now with the New Year around the corner, business owners like Larry Brenner are raising a glass to the cost savings that solar will deliver in 2015 and for decades to come.
Vino in the Valley, a unique destination restaurant and vineyard set on Brenner's farm, is just one of many metro area businesses switching to solar as the industry takes off with generous federal, state and utility incentives helping to make it an economical alternative to reliance on utility companies.
"I'm looking for anywhere we can cut costs," Brenner said. "We've got the sun, we might as well use it."
Vino is a bustling attraction, seeing over 35,000 customers this year. Between air conditioning and five walk-in coolers, electrical costs can run up to $1,600 during summer months. With the new 15,000 kilowatt solar panels set to be installed in the New Year, Vino will provide for most of its own power needs.
The high price of entry scared many businesses away from solar in the past, but new incentives and grants have opened up the field. Mike Woodley, Director of Business Development for JJR Power, helped Brenner navigate the sometimes complex financial field of solar power.
"He was skeptical at first, who can blame him?" said Woodley. "This used to be a green thing, just for people who wanted to save the world. Now it's for people who want to save money."
Powering with solar becomes an investment of approximately $55,000, but with JJR Power's guidance and work to secure grants, Brenner's project received a 30 percent federal incentive, as well as a grant covering another quarter of the cost through the Rural Energy Assistance Program (REAP), part of last year's farm bill. In the end, the total cost to Brenner dropped to about $17,000.
Incentives aren't the only factor in the trend of solar growth that JJR Power is taking advantage of. Utility rates have gone up by 40 percent in the past decade and Xcel Energy's rates are set to increase by 6 to 7 percent again over the next two years. In the meantime, the average installation costs for solar has fallen by as much as 40% as more solar manufacturers enter into the marketplace. John Jaffray, president and founder of JJR Power, sees this year's trend as just a continuation of a well-established global trend.
"Until recently, innovation in this field was trapped by utilities," said Jaffray. "Solar is giving people the opportunity to think differently about power. These choices for consumers aren't going away."
Over the eight years they've operated, JJR Power has helped clients win grants for over 100 projects in four states for projects from solar installations to arrays that power high schools and municipal hockey arenas.
About JJR Power
JJR Power, a Minnesota-based energy and finance firm, was founded in 2006. The company works with installers, constructors, developers and organizations interested in financing and developing solar projects. JJR Power capitalized on opportunities in the energy sector and has created a vehicle for investing in assets with long duration, excellent credit quality and high risk-adjusted returns. For the past 8 years, JJR Power has been active in power markets across the United States, beginning with memberships in MISO, PJM, and ISO-NE. In 2009, the firm began advising, developing and financing companies and nonprofit organizations on their solar power installations in Colorado, California, New Mexico, Hawaii, North Carolina, New Jersey, Massachusetts, Connecticut and Minnesota. JJR Power provides increased value for off-takers, installers and developers, optimizing yield and safety of return for investors in the solar, wind and renewable energy space.
For more information, go http://www.jjrpower.com or call (952) 715-3082.
###