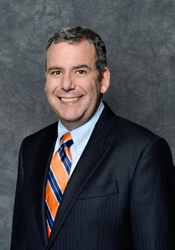 San Antonio, TX (PRWEB) November 21, 2014
The IFEA's CFEE program was founded in 1983 and has evolved significantly over the years and currently has over 200 graduates. Additionally, Melleky already holds a Certified Fund Raising Executive (CFRE) certification through CFRE International and his Certified Festival.
Melleky has been the Chief Executive Officer for the Fiesta® San Antonio Commission since 2012. Under his tenure, Fiesta® San Antonio has seen an increase in sponsorships by 40%; an increase in memberships by 20%; and has a reach of more than 4 billion page views annually of news and media coverage. In 2014 alone, Fiesta® San Antonio earned 22 awards from IFEA; and a record 36 awards from the Texas Festivals & Events Association (TFEA).
Before joining the Fiesta® Commission, Melleky was the Executive Director of the Society of Cardiovascular Anesthesiologists Foundation in Richmond, Virginia. He also founded 3fold Consulting LLC, which provided event planning, association management and fundraising services for a variety of nonprofits.
While working with Veronica Whitehead & Co. as Operations Director, Melleky worked on conferences for Time Warner and MasterCard, and 10 years with the FORTUNE 500 Forum. He was also the Operations Director for Real Simple's "Get Organized New York Tag Sale" in Central Park, which raised half a million dollars in two days for the New York City Fund for Public Schools.
Melleky volunteered for 17 years with the Richmond Christmas Parade, including serving as chair from 2003 through 2007. Under his tenure, the 2007 Parade and Character Lunch were recognized with the International Festivals and Events Association Southeastern Institute's Silver Kaleidoscope Award.
Melleky has a B.S. in Business Administration from the University of Richmond and an MBA from Virginia Commonwealth University and is a member of the International Festival and Events Association and the Association of Fundraising Professionals.