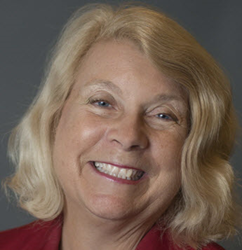 Quality predicts profits.
Daytona Beach, FL (PRWEB) November 25, 2014
Dr. Betsy Kruger's post in the November Issue of the "Connector" answers the question "Does Quality Beat Quantity?" Her answer refers to the first chapter of "Aesop's Keys to Profitable Marketing".
In the opening vignette, a mentor asks a novice, "How is your prospecting coming along?"
Offering proof, the novice drops a massive list of prospects on her lap.
The mentor responds with a scornful toss of her hair, "I have only a few prospects."
After a pause, the novice asks, "I chat up lots of prospects, hoping that a few will buy from me."
The mentor brags, "Most of my prospects become customers. Focus on high-quality prospects and you will spark your profits."
Dr. Betsy Kruger asks, "Are you a vixen or a lioness?" In modern slang, a vixen is an ill-tempered and flirtatious woman; whereas a lioness is a woman who is exceptional at everything she does, from taking care of her family to running a business venture.
This vignette is similar to this fable by Aesop. A vixen led her litter of little foxes up to a lioness and sneered, "You only bore one cub."
Tossing her head in scorn, the lioness roared, "Only one, but he will rule as king of the animals."
Aesop conveys, "Quality not quantity counts." The vixen bore a quantity of little foxes, but the lioness bore only one high-quality cub.
Two millennia later, Vilfredo Pareto calculated just how much quality counts. In 1892, he discovered a universal law nicknamed the 80/20 rule. "The top 20% of inputs will produce 80% percent of outputs, whereas the bottom 80% of the inputs will produce 20% of the outputs."
At Kruger's first seminar on "Aesop's Keys to Profitable Marketing," she tested whether the 80/20 rule predicts results. "We will be the inputs and the outputs will be our hats." The 20 people owned 26 hats and the top 20% owned virtually 80% of the hats.
Kruger advises, "The 80/20 rule predicts the high-quality items produce higher profits so a business can rule its market like a regal lioness."
According to "Doris Kearns [Goodwin], a Pulitzer Prize-winning biographer of American presidents, "In the race for quality there is no finish line."
In summary, Quality beats quantity so upgrade the quality of products and services so they will spark your profits."
Dr. Betsy Kruger writes articles, speaks to groups, and coaches businesses to profit from the 80/20 rule with 12 marketing strategies. On a regular basis, "Enterprising Women" publishes her articles and posts. Most of its readers generate at least a million dollars in annual sales.
For over 25 years, she conducted marketing research, commercialized her software, and taught business courses. Her academic book, "Top Market Strategy: Applying the 80/20 Rule," enriches graduate marketing courses. Betsy's bestselling book, "Aesop's Keys to Profitable Marketing," enriches business owners and managers.
Her company, Strategic Power, is rated A+ by the Better Business Bureau and certified by WBE and WOBE. She writes articles, conducts interviews, speaks to groups, and coaches businesses. Please email or call Betsy with your questions on how to spark profits.