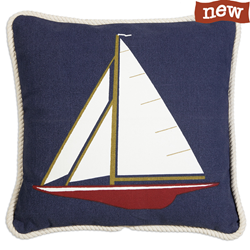 Last year the line started 3 hours before we opened the doors
Manchester Center, VT (PRWEB) November 22, 2014
Chandler 4 Corners is pleased to announce that their once-a-year warehouse sale will be on Saturday, December 6th from 10am-3pm at their warehouse in Manchester Center.
Chandler 4 Corners is known for heirloom-quality home accents, many featuring designs by Laura Megroz. While Chandler 4 Corners pillows and rugs can be found across the country and at their online store, their annual warehouse sale is a rare chance to grab Chandler products directly, at savings of up to 80% off. A portion of the sale will also benefit the Northshire Day school.
"We're always excited for our warehouse sale," said Henry Chandler, president of Chandler 4 Corners. "But I think it's safe to say we're not the only ones. Last year the line started to form 3 hours before we opened the doors. It's perfect timing, too, with Christmas right around the corner."
The doors open at 10am sharp at the Chandler 4 Corners building at 3475 Richville Road in Manchester Center Vermont.
Chandler 4 Corners, based in Manchester Center, Vermont, has been offering fine, artisan-inspired pillows, rugs and home accents since 1991. Through the talents of experienced designers, including Laura Megroz, Poppy Gall, Julya Chapman and Drew Dunnigan, the company's wool and cotton home textiles and rustic furniture make an emotional connection by evoking a simpler, more carefree time. Chandler 4 Corners sells to fine retail shops, leading catalogs, and individuals across the country. For more information, visit chandler4corners.com.