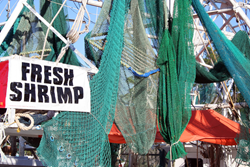 Best Bluffton Food and Music Festivals
Hilton Head, South Carolina (PRWEB) November 21, 2014
There's still time to enjoy the famous Music to Your Mouth Festival at Palmetto Bluff taking place until November 23, 2014. It's the place where the best chefs and culinary rock stars meet.
Living in Bluffton South Carolina offers the finest Lowcounty setting for folks ready to retire in style in close proximity to a gorgeous beach. Shopping at one-of-a-kind boutiques, eating the freshest seafood, exploring the gentle rivers and golfing a best game are some keystone pastimes that happen every day in Bluffton. Private golf clubs and 55+ communities are what the area's known for set among the meandering rivers and diverse landscapes of coastal South Carolina.
Often times it's the golf packages Hilton Head Island or the Palmetto Bluff Music to Your Mouth Food & Wine Festival that bring folks here initially. Once they discover the peacefulness of Lowcountry living, many choose to stay for a life time. Best golf communities in the area cater to a luxurious lifestyle and affordable starter homes communities can also be found built by national new home builders and toured by The Lowcountry Team.
The Lowcountry environment naturally inspires year round seafood festivals where locals and visitors enjoy all the tasty gems from the sea. Events like the annual Oyster Roast and Music to Your Mouth Food & Wine Festival attract thousands of fun seekers. Events that include fun things like 5K/10K run, the "Paddle Battle" SUP race, a boat parade, May River kayak explorations and culinary tastings to die for. Living in Bluffton South Carolina, especially in the Fall, is a rewarding time and tiptoe back in history. Hand crafted shops that line Old Town Bluffton's streets, show off an antiquity that familiarizes small town charm to an ever-changing city.
Here is a list of some shops in Old Town Bluffton that tell a tale of the village's charming beginnings:
Bluffton Antiques & Gifts- vintage collectibles
Bluffton Oyster Company- fresh harvested seafood from the May River
Eggs "N" Tricities- inspired by the 1950's, Lowcountry attire for the house and the closet
May River Toys- unique children's toys designed by Yaya and Chris Epps
Peaceful Henry- premium cigars, tobacco, pipes, and vintage 1950's- 1970's vinyl
Scott's Meats-butcher shop, specializing in prime cuts of meat
Spartina 449- upscale women's attire inspired by the country and locally designed
Stock Farm Antiques- American, English and Oriental inspired 18th and 19th century furniture, silver, lamps and accessories
The Complete Home- complimentary and eclectic pieces for a Lowcountry home
The Storybook Shoppe- a bookstore dedicated to children's books
Some of the best golf communities in coastal South Carolina line the gateway leading to Hilton Head Island. Ideal places to find private golf clubs featuring award winning golf courses designed by game legends, Jack Nicklaus, Peter Dye, and Tom Fazio. Get a firsthand look at these friendly neighborhoods where folks will find new home builders by booking a Discovery Package designed to let folks feel like an insider:
PALMETTO BLUFF - Offers a two night and three days package with a complimentary May Boat Tour throughout waterways, access to bikes and golf carts, use of fishing gear and kayaks, discounted rates at May River Golf Club, Spa and Equestrian Center.
BELFAIR - Their package includes two rounds of golf on each Tom Fazio course, access to the 29- acre golf and practice facility, spa and fitness center, lunch for two at the clubhouse overlooking the Colleton River.
BERKELEY HALL - Their package includes two rounds of golf for two on both Tom Fazio designed course, full access to the 33- acre golf facility and practice center, spa and fitness center, accesss to River Park to enjoy kayaking on the Okatie River and a $50 gift certificate to lunch at the clubhouse.
COLLETON RIVER PLANATION - The two night packages includes a stay in a Colleton River Cottage home, a round of golf on each course designed by Peter Dye and Jack Nicklaus; unlimited access to pool, fitness and tennis club, and Bruce Borland Par- 3 course. Lunch for two both days at the Nicklaus Clubhouse, Halfway Café, or Dye Clubhouse.
Private golf clubs in Bluffton South Carolina are some of the best in the country and showcase riveting scenery that local artists attempt to capture on a canvas. Whether folks are golfers or beachcombers, l iving in Bluffton South Carolina offers something for everyone. The Golf packages Hilton Head Island are an excellent way to explore the area and personalize a golf excursion. For folks considering Savannah or Charleston for relocation, be sure to add Bluffton to the list of places to see before making a buying decision.
It's no secret that Bluffton South Carolina is known the best golf communities with over 200 days of sunny skies each year. But don't surprised if folks are lured away from the links by the beauty of the sea and rivers. From now till May, the weather in Lowcountry is devine. Why not plan a trip to get a glimpse into what it's like living in Bluffton South Carolina.
When folks are ready to search for homes or meet new home builders, Real Estate Scorecard's trusted colleagues, Tom Jackson of The Lowcountry Team and Johnny Ussery of Gateway Realty, are the people to see homes with in the Lowcountry. Both residents for more than 30 years, these gentlemen will save folks time and money as their buyer's agent.
About Real Estate Scorecard:
Real Estate Scorecard writes unbiased real estate reviews providing in-depth information about popular gated communities in Florida, Georgia, North Carolina, South Carolina and Tennessee, all in an effort to help people discover where to retire in the Southeast.
Website: http://realestatescorecard.com