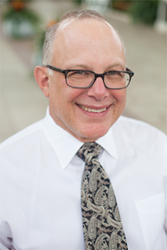 Chesterfield, MO (PRWEB) November 20, 2014
Residents who struggle with health related issues such as sensitive teeth in Chesterfield, MO and the negative cosmetic effects of receding gums now have a new opportunity to correct the problems in a minimally invasive way thanks to Dr. Stephen Snitzer's use of the Chao Pinhole Surgical Technique™. Through the Chao Pinhole Gum Rejuvenation™ process, Dr. Snitzer can restore healthy gum tissue to normal levels to prevent the loss of teeth and other harmful side effects quickly and with very little discomfort.
Multiple factors can contribute to the development of receding gums and sensitive teeth in Chesterfield, MO patients. Lifestyle behaviors such as smoking, for example, can damage gums and make them more prone to recession. Shifts in hormones that commonly occur during pregnancy or menopause may also be responsible for gum changes. Overly aggressive brushing of the teeth is another common cause of this problem; however, the most prominent cause is gum disease. When the gums recede too far, the roots of the teeth can become exposed and can be painful at times. This root exposure also increases the risk of decay and damage to these areas, as the roots lack a protective enamel covering.
The Chao Pinhole Gum Rejuvenation™ procedure lets Dr. Snitzer essentially pull healthy gum tissue into place to cover exposed tooth roots, restoring gum lines in a fraction of the time as with standard gum grafting surgeries. Gone also is the need for extensive anesthesia, cutting and stitching of the gum tissue, and the associated lengthy recovery process. Patients who may have preferred to deal with sensitive teeth in lieu of the traditionally painful and difficult treatments for receding gums now have a better option. The gums perform a very important job in protecting teeth and helping to provide a positive cosmetic appearance. The Chao Pinhole Gum Rejuvenation™ method can make this a reality for many people once again.
Patients who have sensitive teeth in Chesterfield, MO and are interested in learning how they can reverse the effects of receding gums without undergoing unpleasant gum grafts are invited to schedule a consultation with Dr. Stephen Snitzer today. Additional information is also available on Dr. Snitzer's website.
About The Doctor
Dr. Stephen Snitzer is a periodontist offering personalized dental care for patients in Chesterfield, MO and the St. Louis area. Dr. Snitzer earned his dental degree at the University of Missouri at Kansas City. Following his graduation, he completed a residency in periodontics at the University of Iowa, where he earned a certificate of specialization in periodontics and a Master of Science degree. Dr. Snitzer is a member of the American Academy of Periodontology, the American Dental Association, and the International Congress of Oral Implantologists, among others. He also belongs to the one percent of dental professionals currently providing the LANAP® Protocol, the first FDA-cleared laser procedure for gum disease and periodontal treatment. To learn more about Dr. Snitzer and the dental services he provides, visit his website at http://www.stlouisperiodontist.com or make an appointment at (314) 720-8547.