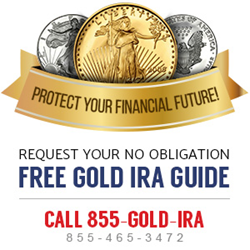 The service was great. The employees were very friendly and they were very reassuring.
Tarzana, CA (PRWEB) November 21, 2014
Dennis Prager has spent his life discussing the complex issues of today and assisting his listeners in learning from the wisdom of the past to help them live happier, more fulfilling lives.
It is Prager's view that "Gold and Silver IRA's provide exceptional protection from market volatility," and that "few, if any, companies value the individual customer as much as Goldco Precious Metals does."
According to Prager, Goldco Precious Metals has a particularly impressive set of core values that start with putting the customer first. They take the time to listen and understand the actual needs of the client. Instead of simply taking orders, Goldco Precious Metals makes an extra effort to ensure that they come up with unique plans specifically designed for each client.
With the decline of stocks and bonds that we're seeing lately, Prager feels confident that diversifying your portfolio to include precious metals is a great way to protect your investments. As the Dow Jones Industrial Average, NASDAQ, and S&P 500 all continue on a downward trend, gold continues to rise in value. So making the switch to precious metals acts as a great hedge against loss.
Looking at Gold IRA reviews, it becomes simple to see why Dennis Prager is so enthralled with Goldco Precious Metals. Mentioning the same reasons Prager rates Goldco Precious Metals so highly as a Top Gold IRA Company, most reviews online start along these lines…
"The service was great. The employees were very friendly and they were very reassuring."
With a keen awareness of what needs to happen to protect your investments – and the willingness to be straightforward about pricing, growth, and more – Goldco Precious Metals is becoming America's choice for Gold IRAs.
In honor of Dennis Prager's evaluation of Goldco Precious Metals, every customer who opens a new Precious Metals IRA in the month of November will receive a free autographed copy of Dennis Prager's new book Still the Best Hope: Why the World Still Needs American Values to Triumph.