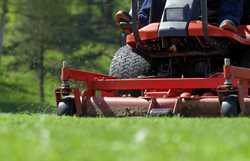 Infusionsoft for landscaping, such as the Tony Bass Landscaping Success Automation Package, helps landscapers take advantage of all that marketing automation has to offer.
(PRWEB) November 20, 2014
GetUSales, a leader in Infusionsoft marketing automation, has just released its newest Infusionsoft for landscaping package -- The Tony Bass Landscaping Success Automation Package.
The Tony Bass Landscaping Success Automation Package is a full-service Infusionsoft for Landscapers solution to the ever-present issue of marketing for landscapers.
The Tony Bass Landscaping Success Automation Package with Infusionsoft is a complete Landscaping Management System that allows users to organize calendars, send out emails, sell products and manage contacts all from one convenient platform.
With the help of landscaping mogul Tony Bass, GetUSales' Infusionsoft for Landscaping automation package includes email campaigns for landscapers that:

Increase revenue
Grab new leads
Nurture current leads into paying customers
Build brand recognition and loyalty in current customers
Infusionsoft for Landscaping- 9 Campaigns
New Customer WOW Campaign – Makes a great first impression with helpful tips for new customers.
Refer-A-Friend Campaign – Get more referrals than ever with this easy-to-use campaign.
5 Reasons Even Seasoned Gardeners Hire a Landscaper Campaign – Win over potential customers who think they can do it all themselves.
Holiday Campaign – Show customers they are important by sending well wishes on all the major U.S. holidays.
5 Secrets to a Lush, Green Lawn – This educational campaign plants the seeds of fabulous landscaping projects in customers' heads.
Monthly Landscaping Tips Campaign – This 12-month campaign discusses the landscaping of each month.
Top 5 Reasons You'll Love Having a Landscaper – Close the deal on potential customers with this fun and informative campaign.
How the tony Bass Landscaping Success Automation Package Works
First, the landscapers' contacts are loaded into the Infusionsoft database.
Then, each contact is attached to the email marketing campaigns that are most relevant to their needs.
The emails are sent out to contacts at pre-determined intervals of time. As contacts continually read the emails, brand recognition and loyalty increases, leading to more sales and more revenue for the landscaping business.
To learn more, visit http://www.GetUSales.com or call 877-236-9094 today.