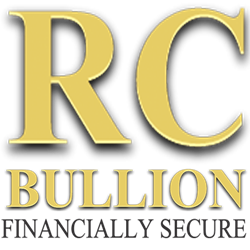 "For clients wishing to store their precious metals outside of the country yet still having them within reach, it's perfectly situated."
Los Angeles, CA (PRWEB) November 21, 2014
For investors seeking geographic and political distribution of their precious metals holdings, RC Bullion has created the option of international storage for Self-directed Gold IRA clients.
Many reputable financial experts are urging investors to move some of their cash and precious metals for storage outside of the banking system. But to do so, such assets will only be as safe as the country they reside. In response to this, RC Bullion now offers the option of international precious metals storage for IRAs. Whether a client chooses storage within the United States or international, the cost will be the same low flat fee of $100 per year.
"After considering many global depositories from around the world, we decided on a facility in Canada. Canada is ideal for our investors, due both to its proximity to the United States and the degree of fiscal stability the Canadian financial system currently offers," said RC Bullion's Managing Director John Rozdzielski. "For clients wishing to store their precious metals outside of the country yet still having them within reach, it's perfectly situated."
Both the American and Canadian depositories provide state-of-the-art high-security vaults. The vaults are constructed and equipped with the latest world-leading technology. The entire facility is protected 24 hours per day, 365 days per year, and fully insured by Lloyd's of London.
"Why use an international depository?" Rozdzielski asks. "Many investors want to diversify, not just to a variety of asset classes but moving the custody of their assets into different jurisdictions. There have always been many risks associated with storing gold within the banking system. Many of our clients worry about the risks of price manipulation, bankruptcy, or government confiscation. Having access to an universally accepted hard asset such as gold in their IRA helps give them peace of mind. "
It's a fact that the banks of today are interconnected. And the risk of bank failure is a serious one. Investors increasingly are seeing a need in diversifying their portfolios and this is leading many of them to internationalize assets. "Anticipating future financial possibilities, making the option of global depositories available, we believe, is the right move for our clients," says Rozdzielski.
Other important features of RC Bullion's precious metals IRA storage include:

Offering the safest, most cost-effective and secure gold and silver vault storage services in the precious metals industry.
All precious metals ownership is physical and fully allocated.
Featuring modern, secure storage facilities, including Class III vaults.
Entire facility includes UL & ULC-rated, multi-redundant, state-of-the-art security systems.
Storage insurance protection underwritten by Lloyd's of London
Custody, fulfillment and logistics support
To learn more about retirement plan investing in gold and other precious metals, please visit http://www.rcbullion.com or call (213) 465-4835.
About RC Bullion:
Since 1998 the founders of RC Bullion have been trading precious metals and have become a trusted national leader in adding precious metals into individual retirement accounts. They are specialists in conversion, transfers, and rollovers of existing IRAs or former 401(k)s into gold and silver. They also can provide investors with a wide range of physical products delivered safely and securely to their doors.