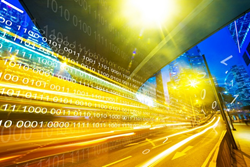 Information technology & business are becoming inextricably interwoven. I don't think anybody can talk meaningfully about one without talking about the other - Bill Gates
Houston, TX (PRWEB) November 21, 2014
GTG's white paper illustrates examples of how a technology-driven business can sometimes have a difficult time connecting with its customers due to the use of technology. Some may believe that technology alienates people from communicating, but GTG believes technology can increase the communication with the amount of readily available information, which can be shared with customers and increase productivity in the workplace.
GTG's solution to overcoming this issue is to utilize technology to the business' advantage, not as a barrier to face-to-face interactions. The white paper provides readers with four ways to help build rapport with customers.
For example, GTG explains that by making terms accessible and personal it allows clients to understand the functions of what the technology is actually doing. The white paper lets readers know that GTG operates utilizing technology to help clients manage their transportation processes, and to ensure clients are educated on all terms, GTG provides its client with a list of common shipping terms. GTG provides these terms to clients to eliminate any vocabulary barriers that may exist to properly and efficiently communicate information.
GTG's overarching message for building rapport with customers and clients is to establish a balance between human interactions and the implemented technology. This can help to establish technology that is interactive and immersive; which in turn will support a healthy customer relationship.
GTG's next white paper will be released on December 18th and will discuss the Advantages of TMS for 3PLs and Their Clients. The new white paper is available for PDF download at no cost.
To read more information about the importance of building customer rapport, and to obtain a copy of the white paper, click here.
About GTG Technology Group, LLC:
GTG Technology Group, LLC helps to build software to manage global transportation management systems (TMS) for all sizes of intermodal and drayage transportation companies. GTG is dedicated to providing TMS solutions designed to provide end-to-end visibility and connectivity. GTG's software was engineered to help businesses in the transportation industry overcome challenges faster, cheaper and more efficiently.