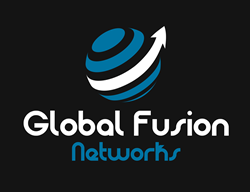 "It's important for me to not only help small businesses get the most value out of their dollar" said Battuello, "but to help families that may be in need of new technology be able to adopt early with pricing that fits their budget."
St. Helena, CA (PRWEB) November 25, 2014
GlobalFusionNetworks.com, a new discount technology eCommerce site, just completed their new website.
GlobalFusionNetworks.com was started by Mark Battuello, a fourth generation Napa Valley Native that works with his family's vineyard business. Realizing the link between hard working family business and the role technology plays in their lives; Mark set out to launch a discount computer parts and technology business that would help consumers make informed decisions through educating them.
Providing brands such as Lenovo, Intel, Samsung, Hitachi, Razer, PNY, and more, GlobalFusionNetworks.com is a one stop eCommerce store for the everyday person. Mixing this with wholesale pricing and a user-friendly website is exactly what Mark had in mind.
"It's important for me to not only help small businesses get the most value out of their GlobalFusionNetworks.comdollar" said Battuello, "but to help families that may be in need of new technology be able to adopt early with pricing that fits their budget."
To kick off the launch of the new site, http://www.GlobalFusionNetworks.com is providing an extra 5% off for anyone that registers for their new email list that will provide monthly discounts, information about new technology, and help their consumers make informed decision.
"It's about making technology simple and affordable." Battuello said, "Laptops, desktops, monitors, gaming accessories, routers… the choices for all of those categories can seem never ending. We're here to provide the best in all of those categories with a pricing point that doesn't empty people's bank accounts."
About GlobalFusionNetworks.com:
GlobalFusionNetworks.com was founded to connect technology with simplicity at an affordable price. The mission is to provide their customers with the right information to make informed decisions about their purchases and end up with the exact technology they want at an affordable rate. For more information visit http://www.GlobalFusionNetworks.com or sign up for their newsletter here.