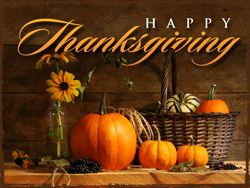 'Thanksgiving is a time to be surrounded by family and friends but that's not always possible for some people. That's where the good folks at World Patent Marketing come in,' said Bill Flanagan, VP of WorldPatentMarketing.com
Miami Beach, Florida (PRWEB) November 21, 2014
World Patent Marketing (WPM), the world's leading Patent Assistance Organization (PAO), continues its charitable efforts by feeding the homeless on Thanksgiving. World Patent Martketing is offering its inventors a way to make a difference. WPM has offered to triple any WPM inventor donation up to $5,000 to any non-profit 501 (c)(3) organization focused on serving the needs of the homeless.
"Thanksgiving is a time to be surrounded by family and friends but that's not always possible for some people. That's where the good folks at World Patent Marketing come in. We try to make sure that everyone has somewhere to go to give thanks and enjoy a good meal," said Bill Flanagan, Vice President of Public Relations at WorldPatentMarketing.com, "It's not the typical person that you would think would be homeless; it's very different and it's children and women. They're displaced, things have happened and they have nowhere to go."
About World Patent Marketing
World Patent Marketing is the world's fastest growing Patent Assistance Organization (PAO). World Patent Marketing specializes in helping inventors with their patent application and related needs for an affordable price. The company and its employees are well known in the industry for knowledge and expertise in patent research, patent filings, patent searches, invention studies, utility patents, design patents, PCTs, European Union Patents, manufacturing, licensing and many more related fields. Free evaluation services are available at World Patent Marketing. World Patent Marketing employs and contracts with over 350 people across four continents. In addition to the United States, it has a presence in Spain, Mexico, India, the Philippines and the United Kingdom.
World Patent Marketing Achievements
World Patent Marketing is the only patent assistance company in history to be awarded a five star review rating from Google, Trustpilot, Shopper Approved, Customer Lobby and ResellerRatings.com. World Patent Marketing has received accredited status and is an A Rated Member of the Better Business Bureau. World Patent Marketing is also a proud member of Dun and Bradstreet, the US Chamber of Commerce, the Association for Manufacturing Excellence, and the International Licensing Industry Merchandisers' Association (LIMA).
World Patent Marketing in the News
(1) The appointment of Matthew G. Whitaker, former Iowa US Attorney and Republican candidate for United States Senate, to the company's advisory board. Whitaker was appointed June 15, 2004 by President George W. Bush. Whitaker resigned in November 2009 following the appointment and confirmation of Nicholas A. Klinefledt, who was appointed by President Barack Obama.
(2) Former US Attorney Whitaker Joins World Patent Marketing to Protect Inventors From Patent Marketing Scam