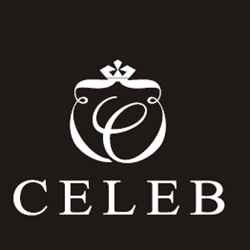 I loved this dress. I ordered it to wear to the military ball and it was perfect. I had the neckline raised a little but other than that I think it looked great. And shipping was so quick.
(PRWEB) November 21, 2014
TheCelebrityDresses.com, the #1 celebrity fashion products manufacturer and retailer, introduces its new collection of 2015 prom dresses today. The new collection includes more than 100 styles of exclusively designed long and short prom dresses reflecting the most trendy celebrity and red carpet fashion.
TheCelebrityDresses.com is now promoting their new collection at big discount, up to 75% off. According to the CEO of the company, more trendy styles will be launched next month.
The prom dresses offered at TheCelebrityDresses.com come in various fabrics, colors and styles, such as chiffon prom dresses, red and black prom dresses and celebrity inspired prom dresses. All the dresses are offered at amazingly affordable prices now.
"We are excited to release our new collection of prom dresses 2015. These exclusive outfits feature colorful hues and funky-yet-versatile designs. We are going to offer bigger discount and free shipping in the coming holiday season, " the sales manager says.
TheCelebrityDresses.com aims to provide affordable high fashion form dress for its clients all over the world. It carries a large variety of celebrity fashion products, from celebrity dresses to celebrity inspired shoes, handbags and wigs.
About TheCelebrityDresses
TheCelebrityDresses.com is the #1 online supplier of celebrity and red carpet fashion products. The company offers thousands of inexpensive special occasion dresses and unique accessories. Latest celebrity fashion trend information can be found on the company's Facebook (https://www.facebook.com/TheCelebrityDresses). Its most popular collections include Oscar dresses, semi formal dresses,celebrity wedding dresses, graduation dresses, shoes, bags and more.