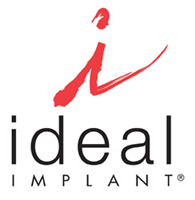 Newport Beach, CA. (PRWEB) November 24, 2014
As Orange County breast augmentation specialists, Dr. Larry Nichter and Dr. Jed Horowitz have been looking forward to offering their patients the advanced technology IDEAL IMPLANT® saline filled breast implant, which has a more natural feel comparable to a silicone breast implant. Now with approval from the U.S. Food and Drug Administration (FDA), the doctors are offering complimentary consultations at their practice, Pacific Center for Plastic Surgery in Orange County.
Dr. Larry Nichter was quoted in a Valeant Pharmaceuticals press release published on Nov 18, 2014 as saying, "For years, patients have been asking for a breast implant that offers the natural feel of silicone gel with the safety of saline." He went on to explain, "The IDEAL IMPLANT effectively addresses that need with an internal structure that allows this saline implant to achieve the look and feel of natural breasts. The use of only saline with the IDEAL IMPLANT technology eliminates the potential concern of silent ruptures that require MRI monitoring for detection."
For more information about Pacific Center for Plastic Surgery and IDEAL IMPLANT®, please visit:
http://www.pacificcenterplasticsurgery.com
With recent approval from the FDA, Ideal Implant Incorporated has the go ahead to market the IDEAL IMPLANT in the United States and Canada. Both Orange County breast augmentation doctors are part of a limited number of plastic surgeons who will have initial access to the IDEAL IMPLANT. In addition, Dr. Horowitz and Dr. Nichter are FDA investigators for IDEAL IMPLANT® and Dr. Nichter has been selected as a spokesperson.
The IDEAL IMPLANT® saline-filled breast Implant is indicated for women at least 18 years old for primary breast augmentation to increase breast size. Breast implant surgery is contraindicated in women with existing breast cancer or pre-cancer, women with active infections or who are currently pregnant or nursing. The IDEAL IMPLANT® has not been studied for use in breast reconstruction.
Pacific Center for Plastic Surgery in Orange County, CA is now offering complimentary consultations for prospective IDEAL IMPLANT® patients with anticipated availability in May 2015. For more information, patients are encouraged to contact the practice at (949) 720-3888.