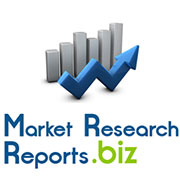 Power Transmission and Distribution Market
(PRWEB) November 24, 2014
The global power transmission and distribution market combines the techniques and equipment required for the bulk transfer and distribution and delivery of electric power. With distribution as the final stage that follows power transmission, the main point of distinction is drawn through the applied voltage in the systems. Transmission systems employ high voltage transference, while distribution systems form the bridge between high voltage systems and the consumer.
To Read Complete Report with TOC: http://www.marketresearchreports.biz/analysis/153800
Transmission lines and their networks are an integral part of the power grid as known in the United States, or the national grid in the United Kingdom. Since the nineties, there has been a separation between the manufacturing of power transmission and distribution systems. They were previously used to be manufactured by the same company.
Standardizations and quality management made it possible for multiple competitors to enter the market and create healthy competition. The distribution systems use service drops to connect residential and commercial consumers to the transmission network. Should a consumer require a much greater amount of power, they are directly connected to the sub transmission level. With the onset of smart grids, the power transmission and distribution market is gaining new grounds to flourish in.
Click Here To Download Detail Report: http://www.marketresearchreports.biz/sample/sample/153800
A comprehensive selection of research reports on the global power transmission and distribution market is presented by Marketresearchreports.biz. All data in the reports have been contributed by leading publishers. The insightful and precise information offered by each and every report tackles the general structure of the power transmission and distribution market and all its nuances. Tracking the trends, developments, growth factors, and innovations of the power transmission and distribution market over the years, the collection of research reports is the perfect guide to a successful and flourishing business.
About Us
Marketresearchreports.biz is the most comprehensive collection of market research reports. Marketresearchreports.biz services are especially designed to save time and money of our clients. We are a one stop solution for all your research needs, our main offerings are syndicated research reports, custom research, subscription access and consulting services. We serve all sizes and types of companies spanning across various industries.
With a team of experienced consultants we are committed to serve our clients in a way which increase their efficiency, reduce costs and saves time. Our professional search engine helps you in finding the best and latest market research report with just one click of the mouse. Our database represents the most updates and latest market research report collections form all the leading market research publishers across the globe.