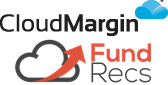 Our vision for the new breed of financial services software – innovative, value creating and backed up by industry expertise.
London, UK & Dublin, IE (PRWEB UK) 24 November 2014
Cloud based financial services technology providers Fund Recs and CloudMargin today announced a partnership to offer the first fully integrated, cloud based collateral management and portfolio reconciliation platform. This partnership meets the needs of derivatives users looking to improve processing efficiency, minimize risk and meet the regulatory requirement to reconcile portfolios mandated by EMIR.
Fund Recs adds the essential operational control and key collateral dispute resolution tool of portfolio reconciliations, a requirement for regulatory compliance under EMIR, into a single user interface with CloudMargin.
CloudMargin offers clients optimized end-to-end collateral management workflow for the full spectrum of margined products such as OTC bilateral and cleared derivatives, futures and options, repo and reinsurance.
Andy Davies, CEO of CloudMargin comments: "Clients are increasingly rejecting the outdated technology, high prices and slow implementation of traditional financial technology companies. They are looking for state of the art services that simultaneously empower them to run an efficient, controlled business and comply with their regulatory obligations. Whether the client's prime focus is monitoring counterparty risk, optimizing balance sheet inventory or reconciling their portfolios, CloudMargin and Fund Recs together provide the solution the market needs and we're delighted to enter into this partnership."
Alan Meaney, Director of Fund Recs added: "We are thrilled to formally announce our partnership with CloudMargin. The team at CloudMargin shares our vision for the new breed of financial services software – innovative, value creating and backed up by industry expertise. Just as we are reimagining reconciliations at Fund Recs the team at CloudMargin are leveraging their years of experience in Collateral Management to create a new, user focused Collateral Management solution. This partnership will allow us to integrate data on both our platforms to benefit our shared customers by reducing the need to send out similar data sets to multiple vendors."
About CloudMargin
CloudMargin is the collateral management technology provider meeting the growing needs of derivatives end-users for an affordable, understandable and functionally complete alternative to spreadsheets and manual processes. Focusing on derivatives end-users such as corporate treasurers, insurers, pension funds and asset managers allows CloudMargin to avoid the unnecessary and expensive complications of sell-side focused solutions and instead deliver a cost-effective and understandable web-based platform. Low-cost "pay as you go" menu-based pricing means the end to lengthy technology contracts with punitive exit clauses and costly upgrade cycles. The simple yet powerful web-based interface gives total visibility of proprietary and counterparty or CCP positions while state of the art data visualization and reporting puts clients firmly in control of their businesses.
http://www.cloudmargin.com
Andy Davies, CEO, Tel: +44 (0) 20 3397 5671
andy(dot)davies(at)cloudmargin(dot)com
About Fund Recs
Fund Recs develops cloud based reconciliation software for the Funds Industry, replacing prehistoric enterprise software with pay as you go Software as a Service. We help firms make complex reconciliations simple. Reconciling data is a core operational function in the Funds Industry. Comparing two data sets , a simple process in theory, becomes increasing complex as you deal with multiple parties (40+ plus brokers) with different formats and delivery methods. We solve the problem of fragmented data by putting the power into the end users hands and by passing IT. Fund Recs was founded in 2013 and has offices in Dublin and Waterford, Ireland. Our investors include Enterprise Ireland and Telefonica
http://www.fundrecs.com
Alan Meaney, Director, Tel: +353 87 767 8844
alan(at)fundrecs(dot)com