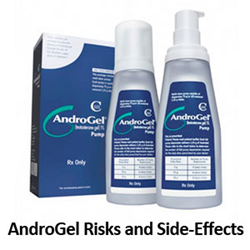 If your believe you have suffered cardiovascular problems due to Androgel, Testim, Androderm or other Testosterone Therapy Drugs Call Wright & Schulte today for a Free Legal Evaluation at 1-800-399-0795 or by visiting www.yourlegalhelp.com
Columbus, OH (PRWEB) November 22, 2014
Wright & Schulte LLC reports that six bellwether trials for AndroGel side-effects lawsuits have been scheduled between October 2016 and April 2017 in the U.S. District Court, Northern District of Illinois. U.S. District Judge Matthew F. Kennelly, who is overseeing the consolidated testosterone litigation, issued a Case Management Order (CMO) on November 6, 2014 that outlined the trial schedule as well as deadlines for attorneys to submit documents and other activities in preparation for the bellwether jury trials. According to the CMO, the bellwether cases will focus only on low testosterone therapy lawsuits filed against AndroGel manufacturer, AbbVie Inc. Judge Kennelly scheduled the first jury trial for October 31, 2016. The AndroGel lawsuits have been filed on behalf of men and their survivors who allege that they have suffered strokes, heart attacks, and death after using prescription testosterone medication, such as AndroGel, Androderm and Axiron. Lawsuits selected for bellwether jury trials represent a larger group of similar cases that have common claims. The outcome of bellwether trials acts as an indicator of trends in cases tried in the future. (In re: Testosterone Replacement Therapy Product Liability Litigation - MDL No. 2545)
The firm continues to keep abreast of all testosterone litigation and continues to offer free legal consolations to men who believe the have suffered cardiac side-effects from treatment of low testosterone or Low-T such as heart attacks and strokes. To speak with one of the knowledgable drug attorneys at Wright & Schulte LLC call 1-800-399-0795 or visit http://www.yourlegalhelp.com for more information on this and other harmful drug news.
Court records indicate that 223 testosterone replacement therapy lawsuits against six testosterone manufacturers are pending in the U.S. District Court, Northern District of Illinois where testosterone lawsuits have been centralized for pretrial proceedings. In October, attorneys for the plaintiffs and defendants in the low testosterone litigation submitted their recommendations for bellwether trial schedules. The plaintiffs' attorneys submitted a case management plan that would have six bellwether trials occurring between June 15, 2016 and January 31, 2017. The defendants' attorneys proposed that the first trial start in late 2017 due to the work that needs to be completed prior to trial. The defendants also requested that Judge Kennelly address the question of whether there is enough scientific evidence to establish a causal link between testosterone drugs and adverse cardiovascular events, such as heart attacks, blood clots and strokes. (Case No. 1:14-cv-01748) (In re: Testosterone Replacement Therapy Product Liability Litigation – MDL No. 2545)
The U.S. Food and Drug Administration (FDA) advisory panels met in September 2014 to discuss whether cardiovascular risks are associated with prescription testosterone products that treat hypogonadism, which is low testosterone in men due to an underlying medical condition. Bloomberg reported that the FDA's Bone, Reproductive and Urologic Drugs Advisory Committee and the Drug Safety and Risk Management Advisory Committee voted 20-1 that testosterone drug makers should conduct new trials that would assess heart risks associated with testosterone products. The panels also voted at the meeting to revise the population of men who should be prescribed testosterone drugs, according to Bloomberg.
[bloomberg.com/news/2014-09-17/testosterone-drugs-may-need-further-study-on-heart-risk.html, September 18, 2014]
The FDA conducted these meetins as part of its ongoing investigation into all FDA-approved testosterone products. The federal agency said in January that it was investigating the risk of stroke, heart attack, and death in men who use testosterone products. The FDA based its review on two studies, one of which is an observational study of older men published in the November 2013 issue of Journal of the American Medical Association. The study suggested the men who had an underlying cardiovascular disease and took low testosterone medication had a 30 percent increased risk of stroke, heart attack, and death compared to men who did not take the testosterone drugs. The second observational study published in the PLOS One Journal on January 29, 2014, reported that men 65 years old and over, and younger men with a pre-existing heart disease were at a greater risk of having a heart attack within the first 90 days of filling a prescription for testosterone medication.
[fda.gov/Drugs/DrugSafety/ucm383904.htm, January 31, 2014] [plosone.org/article/info%3Adoi%2F10.1371%2Fjournal.pone.0085805, January 29, 2014] [jama.jamanetwork.com/article.aspx?articleid=1764051, November 6, 2013]
Court documents show that while the cases selected for bellwether trials are against AbbVie Inc., Actavis Pharmaceuticals faces lawsuits over its testosterone product, Androderm; Auxilium Pharmaceuticals has complaints filed against the company regarding Testim; Endo Pharmaceuticals Inc. is defending itself against claims regarding Fortesta; and lawsuit complaints are pending against Eli Lilly over Axiron. Pfizer Inc. is also in the multidistrict litigation over its Depo-Testosterone injection medication.
About Wright & Schulte LLC
Wright & Schulte LLC, an experienced personal injury firm, is dedicated to the belief that America's legal system should work for the people. Every day, the attorneys of Wright Schulte LLC stand up for the rights of people who have been injured or wronged, and fight tirelessly to ensure that even the world's most powerful corporations take responsibility for their actions. If you're looking for a law firm that will guarantee the aggressive and personal representation you deserve, please do not hesitate to contact Wright & Schulte LLC today. Free testosterone lawsuit case evaluations are available through yourlegalhelp.com, or call 1-888-399-0795.
Contact:
Wright & Schulte LLC
812 East National Road
Vandalia, Ohio 45377
1-800-399-0795
http://www.yourlegalhelp.com
Like us on Facebook
Follow us on Twitter
Join us on Google+