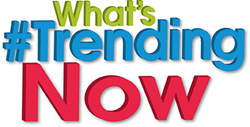 You don't need to reinvent the wheel when it comes to the main meal, but instead focus on those "extras" we tend to forget about this time of year.
West Palm Beach, FL (PRWEB) November 24, 2014
With Thanksgiving right around the corner coupled with the arrival of friends and family, planning the holiday party or get-together can be overwhelming and time can be an asset.
News Media Group recently completed a satellite media tour with Lifestyle and Trends expert Justine Santaniello where she partnered with brands to create fun and time-saving holiday entertaining ideas. The tour is featured on the lifestyle website http://www.InTheNews.TV .
Justine featured everything from delicious drinks and satisfying sweet desserts to playing your favorite holiday music and a time-saving way for dining out that will help guarantee a stress-free holiday celebration.
"If you're playing host this holiday season, you can breathe a sigh of relief in that you don't need to reinvent the wheel when it comes to the main meal. Everyone has their favorite holiday dishes whether it is the classic turkey or ham, even the traditional sides of cranberries or mashed potatoes," said Justine. "You want to focus on those "extras" we tend to forget about this time of year."
Some of Justine's favorite ideas for this holiday season included:
SodaStream Play. SodaStream, a leader in home beverage carbonation systems, offers delicious and easy ways to craft better-for-you, customizable cocktails and mocktails without splurging on the calories. When planning holiday gatherings, consider creating a DIY soda bar with the brand's newest machine, SodaStream Play, to please the masses and ease the stresses of party planning. The Play is the perfect fit for all the upcoming festivities this season with over 60 flavors to choose from and endless combinations to please all those that just want to add some fizz, it's water made exciting. Visit http://www.sodastreamusa.com for more information.
Dreyer's/Edy's Holiday Ice Cream. An easy holiday dessert that is sure to delight all ages at family gatherings this season is only a scoop away with Dreyer's/Edy's limited edition holiday ice cream flavors: Peppermint Wonderland and A Very Merry Eggnog. These limited edition flavors are available in Grand and Slow Churned varieties and are only available until December – make sure to scoop them up while supplies last. Visit http://www.dreyers.com or http://www.edys.com for more information
The HEOS™ by Denon product line includes three stunning, wireless multi-zone music players: HEOS 3, HEOS 5, and HEOS 7. HEOS easily connects to an existing Wi-Fi network to bring Denon-quality audio to any or all rooms with the HEOS app, available for both iOS and Android™*. HEOS by Denon delivers favorite music from the world's leading online music services including top cloud sources, "legacy" sources, and any smart device. Together or individually, these acoustically sculpted, stylish and powerful speakers deliver pure, precise sound. Group them together to synchronize the sound or use them individually. Visit http://www.HeosbyDenon.com for more information.
Outback Steakhouse® is introducing Click Thru Seating - the easiest way to get a table without the wait. Outback is excited to be the only national restaurant chain to provide guests with convenient online access to real-time wait time data, helping them put their name on the waitlist to get seated faster. With Click Thru Seating, guests simply visit http://www.Outback.com/Seating to view the current wait time at their local Outback restaurant and put their name on the wait list for now or later. Unlike a traditional reservation, late guests will not be dropped from the wait list or penalized, making Click Thru Seating much more flexible than a reservation.
For more information about all of the featured products, visit http://www.InTheNews.TV.
About News Media Group Inc.
Founded in 2009, News Media Group Inc. (NMG) produces original television and radio programming with industry experts and celebrities that help public relations professionals gain media exposure for their brands and clients. Based in West Palm Beach, Fla., with studio locations in South Florida, New York and Los Angeles, News Media Group is a leader in organizing and producing high profile Co-Op and Exclusive Satellite Media Tours (SMTs), Radio Media Tours (RMTs) and Ground In-Studio Media Tours (GMT's) throughout the year with Fortune 500 and other leading companies and public relations agencies. NMG shares these trends with consumers through its technology website, KillerApps.TV, and its consumer lifestyle website, InTheNews.TV and their "What's #Trending Now" segments.
Visit http://www.newsmg.com to learn more.
Contact:
Karl Wayne, Executive Producer
News Media Group Inc.
(334) 440-6397
Karl(at)newsmg(dot)com