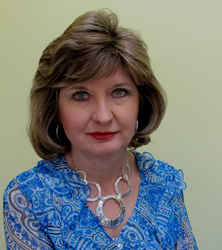 As long as you're still breathing, dream fulfillment is only a trial away.
ROANOKE, Va. (PRWEB) November 23, 2014
Everyone has a dream whether it's to open your own business, own a nice home, become a known author, start a family or anything in between. So, why is it so few people seem to achieve their dreams?
Author Marlene Garten believes the reason for most people's lost dreams is they are either unaware of or unwilling to face the trials and tribulations they must endure for their dreams to come to fruition. Her new guide, "Constitution of Iron," uses the story of Joseph as a case study for other dreamers.
"If God planted a dream in your heart, I believe that he is saying to you that it's never too late, you're never too old, you're never too young," Garten said. "As long as you're still breathing, dream fulfillment is only a trial away."
One cannot get from point A to point C without running through the gauntlet of point B. That middle section is filled with challenges, so Garten wants readers to take note from Joseph and take those trials head-on to persevere.
For more information please visit: http://marlenegarten.com
"Constitution of Iron"
By: Marlene Garten
SC-ISBN: 978-1-4908-4815-0
SC-Retail price: $11.95
HC-ISBN: 978-1-4908-4814-3
HC-Retail price: $28.95
Available online at Barnes & Noble, Amazon and Westbow Press.
About the author
Marlene Garten worked for the Norfolk Southern Corporation for nearly 40 years before retiring. During that time she volunteered as the leader of a prison ministry for 26 years before the establishment was shutdown. Garten also volunteered as the director of a non-profit organization for two years. She currently leads an intercessory prayer group, facilitates a life group in her home, teaches in her church's School of Leaders and enjoys painting with oils and watercolors.
###
**FOR IMMEDIATE RELEASE**
EDITORS: For review copies or interview requests, contact:
Spencer Hotz | 317.602.7137| shotz(at)bohlsengroup(dot)com
(When requesting a review copy, please provide street address.)