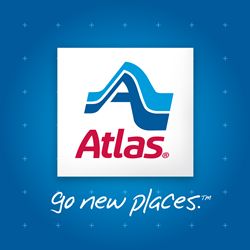 Evansville, Ind. (PRWEB) November 23, 2014
This past weekend at its 67th annual convention in Hawaii, leading mover Atlas Van Lines recognized 102 of its esteemed moving agents as recipients of renowned company awards. Additionally, Atlas revealed three pioneering initiatives that will benefit customers and create a lasting impact on the corporate relocation industry.
Fifty-three agents were named recipients of the Milton M. Hill Quality Award, an award that recognizes agents who demonstrate industry superiority and uppermost quality of customer service. Five agents were named recipients of the Specialized Transportation Group (STG) Award, which recognizes agents' unfailing sensitivity and creativity while implementing moving strategies that successfully relocate high-price or unique items. Lastly, 31 agents were named recipients of the World-Class Commitment Award, presented to agents who rank highly in 12 critical areas, including estimating accuracy, claims experience and customer satisfaction. The winning agents exceed business expectations and help to establish new standards that motivate others in the industry.
Furthermore, it's proving to be a year of ample progression for Atlas Van Lines. With the launch of a Spanish website, Atlas en Español, the company provides a platform for conducting business and connects consumers to bilingual Atlas agents that provide a full suite of moving services. Atlas also released an online version of their magazine publication, The Amplifier™, now making it more readily available. Finally, the company shared initial insights pertaining to the upcoming reveal of a new brand identity and strategic direction for its logistics sector, Atlas Logistics.
"The annual convention holds a special place in our company's heart, as we love to bestow our agents with the highest industry honors for their consistent growth and hard work," said Glen Dunkerson, chairman and CEO of Atlas World Group. "This year, we also provided attendees with a snapshot of our newest enterprises to better provide services to new and existing customers, as well as showcasing our forward-thinking leadership in the industry."
For a full list of award-winning agents, visit http://www.atlasvanlines.com/about/awards. For more information on other announcements, visit http://www.atlasvanlines.com/news/.
About Atlas Van Lines
Atlas Van Lines, a national moving company, is the largest subsidiary of Atlas World Group, an Evansville, Ind.-based company. Atlas World Group companies employ nearly 700 people throughout North America. Nearly 500 Atlas interstate moving agents in the United States and Canada specialize in corporate relocation, household moving services and in the transportation of high-value items such as electronics, fine art, store fixtures and furniture.