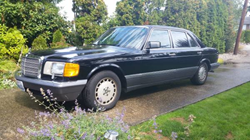 Another family member was recently diagnosed, but this time around I have the power to take action as a proud Mo Sista.
Seattle, Washington (PRWEB) November 21, 2014
What: The Movember Foundation, the leading global charity committed to changing the face of men's health and Jameson Black Barrel have joined forces to help change the face of men's health. Starting at 7.30pm, guests will enjoy Jameson tasting, prizes and giveaways during the costume contest, live music, food and drink specials. Half of all admission revenue goes directly to the Movember Foundation, and Jameson Black Barrel is graciously matching the total donation on the night. Cash donations welcome on the door.
When: Friday, Movember 28th at 7:30 pm.
Where: Fadó Irish Pub ~ 801 1st Ave, Seattle, WA 98104
Tickets: General Admission tickets are available at $10 each, or opt for a $20 VIP ticket for access to a Jameson Black Barrel Tasting booth and a Captive Spirits Gin Tasting Table.

Tickets will be available at the door (pending availability) for cash only
Costume Contest: Multiple chances to win in the mustache/costume contest, and judging will take place from 8:00pm - 9:00pm.

Ultimate Mo - A Mo Bro judged purely on the intricate grooming and styling of his Mo. A good costume helps too.
Lame Mo - An encouragement award given to our follicularly challenged brethren.
Mo Bro & Mo Sista - The best dressed couple.
Miss Movember - The Mo Sista judged to have the best dressed and full of Movember spirit.
Man of Movember - The ultimate accolade, the man with the best embodies Movember, Mo and all.
Grand Prize: Seattle's Local Movember community has rallied to provide the Grand Prize for the evening: A 1989 560 SEL Mercedes-Benz! Each Mo category winner be up for the grand prize.
Additional Information:

Drinks & food will be available for purchase and Late Night Drink Specials start at 9 pm and include $3 bottles, $4 shorties and $5 shots.
Live Music starts at 9:00pm: JP Hennessy & the Undercover Outlaws
Parking is near at the venue (street parking & garages) and is also accessible by public transportation.
Must be at least 21 to attend. Event wraps up at 2am.
Why I'm a Mo Sista, Stephanie Olsen, Event Organizer
"I am motivated by the memory of my grandfather, whom I lost to prostate cancer nearly two decades ago. Because I was so young at the time, I have only a few memories, but they are all as positive and jolly as the man he was. While I am grateful for these memories, it breaks my heart that my two younger sisters will never have even a few. Another family member was recently diagnosed, but this time around I have the power to take action as a proud Mo Sista."
About Fadó Irish Pub
Fadó (pronounced fuh-doe) Irish Pub was the first Irish pub to be designed and constructed in Ireland and shipped and installed in Seattle in 2000. Fadó is distinguished by its genuine Irish hospitality, quality of its pints and craic (pronounced 'crack', a uniquely Irish form of fun). Fadó has been voted 'Best Of' by a number of local and national publications, is the European sports headquarters and an official US Soccer Bar. Get in on the conversation on the pub Facebook page or by following Fadó on Twitter @Fadoseattle.