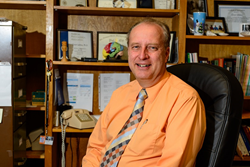 We provide affordable services to a diverse community with a wide variety of needs, including individuals who have been charged with DUI (driving under the influence)
Takoma Park, Md. (PRWEB) November 24, 2014
Thanksgiving is almost upon us, and for individuals with addiction and mental health issues, it can be the start of an often stressful and difficult holiday season. Individuals in need of affordable counseling services are encouraged to consider the Washington Adventist University Community Counseling Center, located close to Washington Adventist Hospital in Takoma Park, Md.
The Community Counseling Center is staffed by licensed drug and alcohol counselors and graduate students in the Department of Psychology and Counseling who offer both private individual and group counseling sessions. The Center specializes in drug and alcohol addictions, behavioral addictions and mental health issues. Clients are charged on a sliding fee scale for the services they receive, based on what they can afford to pay. The Center also accepts all health insurance.
"Our counselors have considerable expertise in addiction issues, and we provide affordable services to a diverse community with a wide variety of needs, including individuals who have been charged with DUI (driving under the influence)," said Grant Leitma, Ph.D., and chair of the Washington Adventist University Department of Psychology. Washington Adventist University is one of only two schools in the state of Maryland that offers a master's degree program for drug abuse counseling.
"During the holidays when there are more social gatherings, higher expectations, and greater stresses, our counselors can help individuals better manage their addictions and mental health issues so they can enjoy the season and live healthier, happier lives," said Judith Upshaw, MEd, LCADC, and clinical director of the Community Counseling Center.
The Center -- which is open year round – operates Mondays, Wednesdays and Thursdays from 5 p.m. to 8 p.m., and Tuesdays from 10 a.m. to 8 p.m. The Center is located on the Fourth Floor of Wilkinson Hall, 7600 Flower Ave., Takoma Park, Md. 20912. There is a bus stop and BikeShare station directly across the street, and the Takoma Metro station is 1.5 miles away. Free parking is available both behind Wilkinson Hall off Greenwood Ave. and in front of the building across Flower Ave.
For more information or to make an appointment, call 301-576-0131 or email jupshaw@wau.edu.