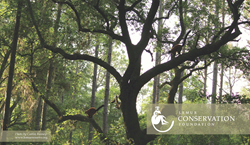 "After years of living abroad, Razia Said returned to Madagascar in 2007 to discover her country's landscape ravaged by illegal logging, slash-and-burn agriculture and the impact of climate change." - Cumbancha.com
Myakka City, FL. (PRWEB) December 01, 2014
Lemur Conservation Foundation is delighted to announce that Ms. Anne Essner, Mr. John Freeman, Ms. Elizabeth Moore, and Ms. Razia Said have joined their board of directors.
Anne Essner has served on The Women's Board of the Pennsylvania Academy of the Fine Arts, where she chaired its fine arts fair, USArtists. Anne also served as a Trustee for The Gladwyne Montessori School in Philadelphia, PA. Anne has also worked with several New Jersey organizations, including Newark Academy and Deirdre's House, and she served as Chair of The Great Swamp Watershed Association, which protects and improves regional water resources. Ms. Essner is a graduate of Skidmore College and received her MBA from Columbia University. She has worked in publishing and the pharmaceutical industry, and divides her time between Sarasota and New York City.
John A. Freeman is a Financial Advisor at Raymond James, a national financial services firm serving individuals and businesses in Sarasota-Bradenton, Florida. Prior to his current position, he was with Morgan Stanley Smith Barney. Mr. Freeman has held various positions with IBM and Archer Daniels Midland Company while often working overseas in South America and Asia-Pacific. He is completing his Doctorate in Environmental Science at the University of South Florida (USF) where John is an Adjunct Professor in Environmental Science & Policy, teaching courses on Environmental Science, Ethics, Law, and Policy at the USF Sarasota-Manatee campus.
Elizabeth Moore is an active supporter of scientific, natural history, and educational institutions. She earned an M.A. International Affairs from American University, 1986, and a B.A. Economics & French Literature from Denison University, 1983. Ms. Moore serves on several boards, including St. Stephen's Episcopal School in Bradenton, Florida, the Boys & Girls Clubs of Manatee County, the South Florida Museum in Bradenton, the Museum of Science in Boston, the Peabody Essex Museum in Salem, Massachusetts, and the Museum of the Rockies in Bozeman, Montana.
Razia Said, singer, songwriter and environmental activist, leads a nomadic life that has taken her across Africa to France, Italy, Ibiza, Bali and New York City, but despite these wanderings, her heart and soul remains inexorably tethered to Madagascar, the land of her birth. Her musical explorations have also been wide ranging, and over the years Razia has experimented with French chanson, rock, and jazz and even smooth, Sade style R&B. But it took reaching back to her cultural roots for Razia to uncover her true artistic calling as one of African music's most promising talents, and in February 2007 Razia returned to Madagascar to reconnect with the land she left as an eleven year-old child. For six weeks Razia and her band travelled around the island, and discovered along the way the environmental damage taking place as the result of unfettered slash and burn agriculture, illegal logging and climate change. Zebu Nation, released on Cumbancha Discovery in February 2010, was the outcome of this journey. Razia's longing to protect and preserve the environmental and cultural heritage of her homeland permeates the songs on the album, giving it a powerful, real-world significance. Razia is preparing for the release of her next album, Akory, which will be available this fall in Europe and February 2015 in the USA. While she earned a Ph.D., Ms. Said's music is an extraordinary voice for Madagascar's environmental crisis, calling all who hear to participate in a constructive solution for an unprecedented ravaging of Madagascar, one of the world's most important biodiversity regions. More than 80 percent of Madagascar's flora and fauna, including lemurs, are found nowhere else on earth.
About Lemur Conservation Foundation: Lemur Conservation Foundation (LCF) was established in 1996 by Penelope Bodry-Sanders. LCF is a leader in the conservation and preservation of the primates of Madagascar through programs dedicated to observation oriented research, education, and lemur propagation, with a commitment to infuse art into all of our mission programs. LCF is an American Association of Zoos and Aquariums accredited private, 100-acre facility based in Myakka City, Florida. Our current lemur population representing six species thrives in naturalistic free ranging habitats ranging in size from 9 to 13 acres, and smaller enclosures for animals in need of a more specialized environment. LCF is a respected voice for science, conservation, education, art, and lemurs, the iconic image of the conservation challenges and environmental stewardship facing Madagascar and the world.