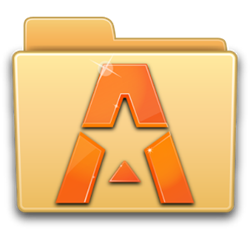 (PRWEB) November 23, 2014
A new publication from the makers of the ASTRO File Manager with Cloud application describes its time-saving features now that it is optimized for Intel® Atom™ processor-based Android* tablets.
The app allows users to search for and access their files on any device: smart phone, tablet, computer of cloud, with ease and efficacy. Advanced search capabilities make it simple to find obscure files, regardless of size, format or location and move them easily from one device to another. The document details how fast and effective the app is in indexing as the user scrolls through their directories, so that future searches are even more efficient.
The ASTRO app solves the problem of manually moving files from one device to another and can even "Cloud Hop" moving files from one cloud to another without copy/pasting. Android* users will enjoy the enhanced access and versatility of this application wherever they are.
About Metago
Metago is a fast-growing, privately owned mobile software company located in Atlanta, Georgia—and backed by Silicon Valley investors. Founded in 2000 as a software development company, Metago began developing its first mobile application in 2007—ASTRO File Manager, the most downloaded and fastest-growing file and content management application in the Android* ecosystem. For more, visit: http://www.metago.net/
About the Intel Developer Zone
The Intel Developer Zone supports independent developers and software companies of all sizes and skill levels with technical communities, go-to-market resources and business opportunities.
To learn more about becoming an Intel® Software Partner, join the Intel Developer Zone.
Intel, the Intel logo and Intel Inside are trademarks of Intel Corporation in the U.S. and/or other countries.
*Other names and brands may be claimed as the property of others.
Copyright © 2014 Intel Corporation. All rights reserved.