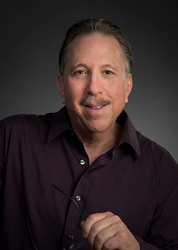 90 percent of all ratings on physician-rating websites are positive, a statistic that bears out for MediWebPR clients – particularly so when all patients are encouraged to leave online reviews as part of the practice's overall marketing tactics.
(PRWEB) November 23, 2014
According to the experts, consumer rating sites can actually help people to take a more active role in how they manage their healthcare and make healthcare related choices. And so, the practice of consumers leaving online reviews has become more than just a passing trend. It is fast becoming the way people are not just sharing information and shopping experiences, it's a practice that is influencing the way we all make choices for everything we purchase whether it's a pizza or deciding what lawyer to hire or which surgeon to make an appointment with.
Although professionals at every level might prefer to just ignore those pesky online client and patient comments – it's a better idea to embrace the trend and make it work for you. The comments that people are tapping out on their keyboards can have a significant influence on the bottom line. A September 2014 study conducted by the University of Michigan Health System reveals that 74 percent of parents are aware of online rating sites for physicians, and 28 percent have used those online ratings to choose a healthcare provider for their children.
It's not just review sites like Yelp or Vitals.com that are influencing the choices people make about healthcare, it's social sites like Google +, Facebook and Twitter – who are now actively recruiting consumer reviews. And, reviews from social sites can have a significant impact on how people make choices. In one survey nearly half of people polled (45 percent) reported that they are significantly influenced by reviews on social sites from people they follow (Harris Poll, April 2010). Interestingly, almost as many (46 percent) say reviews in newspapers or magazines influence them to either avoid a product or business or make an appointment or purchase.
Can online reviews be trusted?
One recent Kelsey group report indicates that as many as 97 percent of those who made a purchase based on an online review found the information they gathered to be accurate according to their own experience. And you may wonder if one bad review might taint readers' opinions but the evidence is to the contrary, particularly when you consider that in most cases - about 75 percent of all reviews - are positive (Infographic). The vast majority of customers (95 percent) will return if an issue is resolved quickly and efficiently, so ignoring negative reviews may not be the best tactic to take if you want to keep patients coming back.
While the rule about the squeaky wheel getting all the attention certainly holds true when it comes to online reviews, people who vent online are in the minority. The trick, however, is how to get people who have a good or very positive experience to also step forward and share their opinions.
A 2010 Harris Poll showed that 46 percent of responders feel they can be brutally honest on the Internet and as many as 38 percent aim to influence others by expressing their opinions online. But so far physicians - as a group - tend to fair better overall when it comes to online reviews and positive comments left by patients. International data collected by the Journal of Medical Internet Research (JMIR) show that approximately 90 percent of all ratings on physician-rating websites are positive, a statistic that bears out for MediWebPR clients – particularly so when all patients are encouraged to leave online reviews as part of the practice's overall marketing tactics.
Another study conducted by JIMR in January of 2014 clearly demonstrated that from the patient's perspective social media, and particularly rating sites, are an interesting new source of information about quality of care. JIMR also recommends that physicians not ignore these websites and should not underestimate the popularity of review websites.
Riding the online review wave
Positive remarks posted on social media or review sites undoubtedly helps to spread the word about a physician's practice. These kinds of reviews help drive prospective patients to explore connected social media pages and websites, which ultimately bring in new patients. When potential patients are able to read a history of reviews about the physician and the staff, they are able to get a unique – and hopefully positive perspective of the overall practice experience.
But, beware as internet users today are increasingly savvy, and while they may rely on the opinions of complete strangers when it comes to researching healthcare options online they are also alert to anything that smacks of insincerity. Many online physician review sites – but not all review gathering sites - make a concerted effort to maintain their own credibility among users by employing algorithms to analyze user data. They are also able to incorporate unique identifiers like IP addresses and automatically flag accounts created for the sole purpose of generating fake reviews.
How to generate more positive reviews
The ideal way to collect positive reviews is to give patients an easy and accessible way to share their genuine appreciation for the doctor and staff online through patient survey portals leading to review sites from the practice's website. Review sites to consider include;

Yelp
Ucomparehealthcare
Vitals
Healthgrades
Google, Yahoo, YellowPages and other search engines now feature reviews gathered from across the internet, including from those mentioned above. They also gather the review information to create their own algorithms, so online reviews even can be of help when it comes to Search Engine Optimization (SEO).
The reviews collected from patients through survey portals will only serve to reinforce word-of-mouth referrals. Prospective patients who are referred by family or friends will often seek out online profiles to confirm their decision to choose one practice over another—and to validate recommendations from their friend or family members.
Overcoming the fear of negative reviews
The most effective way to neutralize an existing negative comment—and to possibly discourage negative reviews—is to have a solid base of positive reviews. When the majority of reviews and comments are genuine, enthusiastic and positive it helps to promote the practice in healthy ways. Positive comments also serve to quell potentially derogatory online rants, and it may also cause people to reconsider leaving overly negative comments.
When it comes to negative reviews, or reviews that could be considered constructive criticism, ultimately we can all learn from what people are saying online. If it's about poor customer service, then perhaps it's time to consider staff training. If slow wait times is the complaint, then making adjustments in office practices may be in order.
About JB Communications & MediWebPR
JB Communications, a veteran in the Medical Marketing industry since 1984, views medical image management as much more than just online patient reviews. John Beilharz, PH.D president of JB Communications and MediWebPR believes it involves a comprehensive marketing effort. A few of these strategies may include; a dynamic website, content management through social media, online public relations, SEO, keeping physician online profiles current, and more. To learn more about JB Communications approach to image management visit our website.