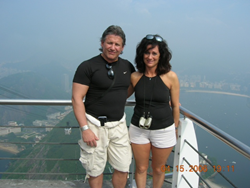 People throughout the country are learning how to lose weight over the holidays while still indulging in all of their favorite Thanksgiving recipes!
Houston, TX (PRWEB) November 24, 2014
The typical American diet includes foods that are rich in all of the wrong ingredients. Consistently consuming a diet high in calories and carbohydrates only enables the body to develop stores of excess fat that typically accumulate around the internal organs exposing people to serious health problems and rearing its ugly head in the form of love handles, beer bellies and thunder thighs.
When dieters make the decision to rid themselves of the burden of embarrassing, unhealthy and uncomfortable excess fat, they can begin by contacting the nation's leader in medically supervised weight loss programs. Decades of scientific research, combined with modern medical understanding, has allowed Diet Doc to develop their ketogenic diet plans that deliver the safest and fastest weight loss available on today's market and teach their patients how to lose weight over the holidays as well as how to avoid its return in the future.
New patients will complete a health questionnaire and consult online with their Diet Doc physician. During the consult, the doctor will recommend ketogenic diet plans that are compatible with each patient's health history, current medical conditions, personal nutritional needs and weight loss goals. While all patients will receive ketogenic diet plans that are customized to their needs, many will be eligible to enhance the rate at which they see fat melting from their body with Diet Doc's pure, prescription hormone treatments, exclusive diet pills and specially formulated appetite suppressants. This powerful combination works together flawlessly, enabling patients to comfortably and smoothly transition into ketosis, the process of making ketones that will be burned as energy, without the typical dieting side effects of hunger, cravings and fatigue.
While ketosis may sound like a dangerous state for the body to be in, it is not. Simply stated, ketosis is a process by which the body stops depending on carbohydrates and begins seeking out old, stored fat to satisfy its energy needs.
And, because Diet Doc realizes that many people are uncertain about learning how to lose weight over the holidays, they have developed their four-phase ketogenic diet plans that enable patients to indulge in all of their favorite Thanksgiving dishes without sabotaging their weight loss goals.
Patients will begin their ketogenic diet by "loading up" on calories. There is no worry and no guilt when indulging in high calorie, high carbohydrate Thanksgiving dishes. In fact, patients are encouraged to load up on calories for two full days. This enables the body to transition smoothly and rapidly into ketosis during the second phase of the diet. By day three, the body is searching for and seeking stored fat and is transforming from a carbohydrate/sugar burning instrument to a fat burning machine. This is the time that most patients will begin to notice fat melting from their belly, hips, thighs and buttocks at an amazing pace.
Patients throughout the country are learning how to lose weight over the holidays by taking advantage of Diet Doc's ketogenic diet plans. The company urges those of all shapes and sizes and those who want to lose only 10-20 pounds to those who must lose 100 pounds or more to call the nation's leader in medically supervised ketogenic diet plans today.
About the Company:
Diet Doc Weight Loss is the nation's leader in medical, weight loss offering a full line of prescription medication, doctor, nurse and nutritional coaching support. For over a decade, Diet Doc has produced a sophisticated, doctor designed weight loss program that addresses each individual specific health need to promote fast, safe and long term weight loss.
Diet Doc Contact Information:
Providing care across the USA
Headquarters:
San Diego, CA
(888) 934-4451
Info(at)DietDoc(dot)info
http://www.dietdoc.com
Twitter: https://twitter.com/DietDocMedical
Facebook: DietDocMedicalWeightLoss