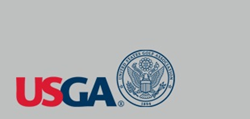 We are committed to research and maintaining an industry dialogue to determine best practices that work for players, course operators and architects. We all have a stake in the future of the game. This symposium is about sustaining it for the long term.
FAR HILLS, N.J. (PRWEB) November 21, 2014
Armed with additional research and real-world data, the United States Golf Association welcomed more than 100 industry leaders and allied organizations to the second annual Pace of Play Symposium at its headquarters last week.
The two-day gathering addressed common causes for slow play, which is a key barrier to participation and enjoyment of the game. Representatives from The R&A, the LPGA, the Golf Coaches Association of America, the American Society of Golf Course Architects, the American Junior Golf Association, several state and regional golf associations and golf course owners attended sessions focused on competitive and recreational golf.
"Studying the factors that affect pace of play continues to be a major focus for the USGA and our affiliated organizations," said USGA Executive Director Mike Davis. "We are committed to research and maintaining an industry dialogue to determine best practices that work for players, course operators and architects. We all have a stake in the future of the game. This symposium is about sustaining it for the long term."
Key Outcomes

Matthew Pringle, the USGA's technical director of equipment standards and Ross Galarneault, the USGA's director, GHIN & handicapping business development, worked with Spectrum Technologies to develop the prototype of a flagstick-based monitoring tool. The device is designed for facility operators to identify and clear potential backups before they occur. See photos and downloadable infographic here.
The simple tool records "cycle times" – the gap between groups – and can be monitored by a single person with a computer, tablet or smartphone. Field testing of the patented flagstick will begin in 2015, with market entry planned as early as 2016.
Scott Mingay, USGA research engineer, shared early outcomes from this summer's GPS data collection program, the first of its kind, which utilized GPS tracking devices to record golfer data at 135 courses in eight regions of the country. Early analysis affirmed the importance of tee-time interval and the need to monitor and control groups to avoid escalating playing times through the day. The USGA will continue to collect data that will inform tools and solutions for facility managers to manage pace at their courses.
With input from the USGA's Pringle, the LPGA adjusted starting-time intervals from 10 minutes to 11 minutes for three-players groupings and implemented a new policy for monitoring pace. Heather Daly-Donofrio of the LPGA reported that the changes resulted in a reduction of average playing time by 14 minutes in 2014. The LPGA followed USGA recommendations of aggressively controlling the lead groups pace and keeping subsequent groups in position.
Critical Data and Research Results

In a national survey conducted in October 2014 for the USGA, 74 percent of golfers said the time it takes to play is "critical" to their enjoyment, and 35 percent called it a "major problem," up 17 percent from a year earlier. Conversely, only 7 percent of course operators indicated that pace of play was a major issue, down from 12 percent.
Henry DeLozier and Stephen Johnston, Global Golf Advisors, pegged pace of play as vitally important to a golf course's bottom line. Any course that is known for having poor pace of play will suffer financially, with the impact often felt in areas besides green fee revenue.
Kevin Barker from The R&A shared the results of an international survey of nearly 50,000 players that shows international golfers play stroke play 31 percent of the time, compared to 71 percent in the U.S. The Stableford format is rarely played in the U.S. (2 percent) while it is played 37 percent of the time internationally.
Hunki Yun, the USGA's director of strategic projects, reported that 47 percent of golfers surveyed had taken advantage of the Tee It Forward initiative in the past 12 months, and of those who tried it, 88 percent said they had enjoyed their round more.
Chris Hartwiger, the director of the USGA's Course Consulting Service, said golf courses should employ "maintenance down the middle" with focus on tees, greens and fairways, and shift resources away from areas that receive little play. These practices frequently result in dramatic cost savings.
The USGA has dedicated significant resources to positively affect pace of play since its launch of the "While We're Young" awareness program in 2013. Continuation of the outreach led to a commitment to gather data to assess player, facility and event operator roles, and foster a broader industry-wide effort to effect change. In its next phase, the USGA plans to test the flagstick tool, collect more data to identify and quantify the variables that cause bottlenecks and slower playing times, and share information, best practices and solutions, both through its Course Consulting Service and collaborative programs with allied associations.
For more information about the symposium and the USGA's pace of play initiative, go to usga.org/paceofplay or see #usgapaceofplay on Twitter.
About the USGA
The USGA conducts the U.S. Open, U.S. Women's Open and U.S. Senior Open, as well as 10 national amateur championships, two state team championships and international matches, attracting players and fans from more than 160 countries. Together with The R&A, the USGA governs the game worldwide, jointly administering the Rules of Golf, Rules of Amateur Status, equipment standards and World Amateur Golf Rankings. The USGA's reach is global with a working jurisdiction in the United States, its territories and Mexico, serving more than 25 million golfers and actively engaging 150 golf associations.
The USGA is one of the world's foremost authorities on research, development and support of sustainable golf course management practices. It serves as a primary steward for the game's history and invests in the development of the game through the delivery of its services and its ongoing "For the Good of the Game" grants program. Additionally, the USGA's Course Rating and Handicap systems are used on six continents in more than 50 countries.
For more information about the USGA, visit http://www.usga.org