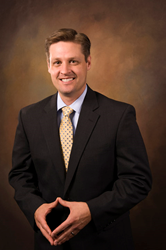 Being a professional dedicated to the Special Needs Community is exciting and immensely rewarding, but in almost every discipline it requires additional patience and usually more time
Charlotte, NC (PRWEB) November 25, 2014
The CDC released the findings March 27th, 2014 that 1 in 68 children are diagnosed with Autism. Ryan Platt, founder of a comprehensive financial planning firm dedicated to the Special Needs community called A Special Needs Plan, says, "I continually hear from our new families that 'I did not know a service like yours existed. We have been to financial planners in the past and even attorneys, but they could not help us with a plan for our entire family, that would include our child with Special Needs. It is such a relief that we can come to one organization and get all the planning help we need!' We have seen very good growth because of this fact. Families feel more comfortable that we specialize in their needs and in their community."
This specialization does not only occur in the financial or legal field but also in other arenas including medical and dentistry. Amy Luedemann-Lazar founded Kidstown Dental in Katy, Texas. She did not begin with idea of focusing her practice on children with special needs, but she developed a very specific process (multiple appointments before the cleaning actually takes place) that allows children with special needs to be comfortable with the dental process, with the dentist, and actually gets them excited about coming to the dentist. Cynthia Reece, a parent of a 15 year old with Autism explains, "You can't just go to any dentist — any pediatric dentist — and expect them to know how to work with your child."
How do you know if a professional specializes in working with families and individuals with Special Needs? Ryan Platt, founder of A Special Needs Plan and creator of SpecialNeedsKnowledge.org, provides some insight: "I always recommend to parents that if a professional has a true specialization for those with special needs you should notice 4 things:
1. It should be clear from their marketing or advertising that Special Needs is in the forefront, not an after thought
2. They should have a very clear process that fits for individuals and families with Special Needs (and they should be able to point you to other families they have served)
3. Organizations within the Special Needs Community should know who they are
4. The professional, themselves, should be active in the community in ways other than just in their professional capacity
"Being a professional dedicated to the Special Needs Community is exciting and immensely rewarding, but in almost every discipline it requires additional patience and usually more time purely due to the increased needs, and unfortunately most professionals are not willing to give it that time."
More about A Special Needs Plan:
A Special Needs Plan is a special needs planning firm founded in the belief of L.I.F.E. – Lasting Independence For Everyone™. They are an advisory firm with a mission of helping more than a million families secure that Independence throughout their child's life. To learn more visit aspecialneedsplan.com or specialneedsknowledge.org.