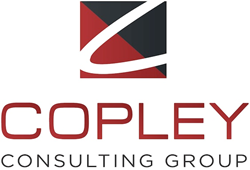 As our organization continues to grow, we needed an integrated solution to optimize our business process; as well as to lay the foundation for future FDA Validation." -Matthew Bryant
Boston, MA (PRWEB) December 03, 2014
The Copley Consulting Group announced today that Copley and Infor SyteLine have been selected as the implementation Partner and ERP Solution for Northwest Cosmetic Labs, a manufacturer of prestige skin care and cosmetic products. As a contract manufacturer, Northwest Cosmetic Labs (NCL) prides itself in four attributes that make it unique: innovation, service, quality, and integrity. The company is certified by many organizations to produce products under regulatory guidelines including: FDA Registered OTC Drug Establishment, FDA Registered as a Manufacturer of Exempt Medical Devices, and Natural Products Association (NPA) Certification, to name only a few.
"As our organization continues to grow, we needed an integrated solution to optimize our business process; as well as to lay the foundation for future FDA Validation." said Matthew Bryant, CEO of Northwest Cosmetic Labs. "We found all of this through Copley utilizing the Infor SyteLine suite. We feel that this is the first step in a long, mutually beneficial relationship that will support our growth for many years to come."
Bob Lane, CEO of The Copley Consulting Group states, "We are pleased that Northwest Cosmetic Labs, a company known for innovation and quality saw the same traits in what we delivered via the Infor SyteLine solution - making it an excellent match for our companies. The entire Copley team is excited about the opportunity to guide Northwest Cosmetic Labs to a successful deployment of SyteLine."
About The Copley Consulting Group
The Copley Consulting Group is a world class systems integration firm with a singular focus - the successful deployment of mission-critical business solutions to our clients. Copley offers, in collaboration with our partners, market responsive enterprise solutions that are focused on the nuances of particular industries. These solutions are delivered with a professional services team that emphasize innovation, timeliness, budget sensitivity and overall risk mitigation. This commitment to excellence by The Copley Consulting Group has helped hundreds of companies realize the value from their enterprise software investment. http://www.copleycg.com
About Infor
Infor is fundamentally changing the way information is published and consumed in the enterprise, helping 70,000 customers in 194 countries improve operations, drive growth, and quickly adapt to changes in business demands. Infor offers deep industry-specific applications and suites, engineered for speed, and with an innovative user experience design that is simple, transparent, and elegant. Infor provides flexible deployment options that give customers a choice to run their businesses in the cloud, on-premises, or both. http://www.infor.com