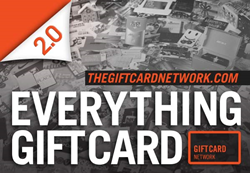 "This is just the beginning of our support for the gift card industry. We invite the trade associations, media, and events that are relevant to our industry to join the network and help us create targeted future benefits." -Martha Weaver, GCN Director
Vancouver, WA (PRWEB) November 24, 2014
Within the Gift Card Network, there are four different categories of members: Merchants, Vendors, Distributors, and a group made up of Trade Associations, Events, and Media. Each of these committees meet regularly to review and represent the needs of their categories, and identify the ways the Gift Card Network can help create content, site functionality, or other actions that can support them better.
The Trade Association/Event/Media committee recently discussed and identified that one of their main issues was gaining support and promotion around their sponsorships, editorial, speaking, and event opportunities for members. The committee decided to create a destination in order to list and promote those opportunities to the Gift Card Network members and beyond. Based on additional member feedback, other subjects were added such as Gift Card Network member deals.
Now members that want to donate their knowledge, financial support, or gain marketing exposure for member-based offers can utilize this destination for that content.
Members can choose to make their offering public or private, and can provide information for applicants to communicate with them directly. Each opportunity has a "targeted category" for easy search, and individuals can filter by type of opportunity. If appropriate, members can see special "member only" information in reference to the listing.
This functionality on the "Opportunities" section of the Gift Card Network is a free service to members.
About the Gift Card Network:
The Gift Card Network is a the first gift card-specific marketing and collaboration platform. The network focuses on the identification of vital issues in the gift card industry and empowering its members to address these issues using connection, collaboration, and creativity. Members include companies that focus on the gift card industry. Find Everything Gift Card at thegiftcardnetwork.com.