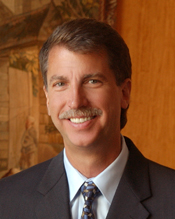 Sun Prairie, WI (PRWEB) November 21, 2014
Chris Stevens, DDS, a dentist in Sun Prairie, WI is proud to announce he is now accepting new patients to his practice to receive dental implants. Patients who are concerned about the issues that are common when wearing traditional dentures can now seek the expert advice from Dr. Stevens. Slipping, clicking and mouth sores plague denture wearers, but bone loss and facial restructuring are some of the more serious issues that emerge when a person is missing teeth.
The roots of teeth anchor them to the jawbone and provide a firm base for the crowns. During the act of chewing, roots stimulate the bone and keep it healthy. When teeth are missing, the jawbone immediately begins deteriorating, losing a large percentage of its density within the first year. This causes a significant difference in the shape of the face because of the loss of the supporting structure of the jawbone.
Dentures do not have any supporting structure, so they must be held in place by a sticky paste. Crunchy or gummy foods must be avoided so that dentures are not dislodged. Even worse, dentures sit on top of the gums, so they are unable to prevent bone loss. As the face shrinks, they no longer fit, leading to sores and ulcers in the mouth where they rub and chafe. Bridges are typically used when there are still natural teeth around that can support them. Surrounding teeth must be filed down in order to support a fixed bridge, and this weakens natural teeth.
Dental implants have proven a healthy alternative for many of Dr. Stevens's patients in Sun Prairie, WI. He surgically implants titanium posts, which fuse solidly to the jawbone as it heals. This process is called osseointegration, and once the crown is affixed, the post mimics the function of the root by stimulating the jawbone and creating a solid base for the tooth. Food choices are not restricted by implants, and they create a healthy and aesthetically pleasing smile.
Patients in Sun Prairie, WI who are interested in replacing missing teeth with dental implants can learn more at Dr. Stevens's website, or call his office to schedule an appointment.
About the Practice
Dr. Chris Stevens Family & Cosmetic Dentistry is a general practice that provides personalized dental care for patients in Sun Prairie, WI. Dr. Chris Stevens graduated from Marquette School of Dentistry and has been practicing in Sun Prairie, WI since 1982. He utilizes the latest dental technology and techniques in his services in order to deliver a superior standard of patient care. Dr. Stevens is among the first group of dentists in the country to undergo the training required to perform the Chao Pinhole Surgical Technique™, a minimally invasive alternative to traditional gum grafting surgery. To learn more about the dental services available at Dr. Chris Stevens Family & Cosmetic Dentistry, please visit http://www.drchrisstevens.com or call (608) 837-4880.