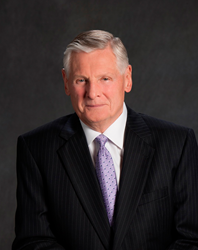 We are selling to audiences well within our geographic reach who know our product. We need to get on their 'consideration list' again.
New York, NY (PRWEB) November 25, 2014
Thanks to the new Bermuda Tourism Authority, the island known mostly for its pink sandy beaches, unique business attire, and turquoise water, is looking to the Internet to promote its new "experiential" approach to attracting tourists. For years, Bermuda was the destination for long weekend getaways for tourists in the U.S., Canada, and the U.K. but since September 11th, and again with the economic decline in 2008, Bermuda has lost some of its appeal to destinations, such as the Caribbean, and the Pacific Rim. Enter Bill Hanbury and the newly created Bermuda Tourism Authority (BTA) who are about to change all of that.
During his recent one-on-one interview with ExpertFlyer, Mr. Hanbury shared many of the challenges the BTA is facing to bring Bermuda tourism back to its former glory. But Hanbury was quick to note the superlatives that continue to make it a great vacation destination, namely its beautiful beaches, close proximity to eastern cities in the U.S., and the continued world class hospitality of its citizens. Bermuda's strategic position in the Atlantic Ocean provides a nautical history full of shipwrecks, fortifications, cannons, pirates and buccaneers that span more than 400 years and has become a Mecca for a variety of water sports including snorkeling, scuba diving, and deep sea fishing.
While Hanbury is quick to point out many of the wonderful attractions that still exist today, he acknowledges the need to use the Internet and target specific geographic audiences to gain back some of the marketshare lost to other "elite" destinations over the past 15 years. "Our tourism destiny is directly tied to the United States, Canada and the UK with over 90% of our visitors arriving on our shores from these locations," Hanbury explains. "So our top priority, at this point in our economic revival, is to better link to these dynamic markets. We are selling to audiences well within our reach and know our product. We need to get on their 'consideration list' again."
During the interview, Hanbury provides insight to the BTA's strategy for revitalizing Bermuda as an elite vacation destination, how it plans to create an "experiential" environment for tourists, and how its legendary beaches and water activities will all play into the new plan.
"Bermuda has long been the ideal destination for newlyweds, weekenders, and anyone who wanted to get away without jumping on a plane for four hours," says Chris Lopinto, president and co-founder of ExpertFlyer.com. "The new Bermuda Tourism Authority realizes the need to modify its strategy for attracting tourists and I believe they have set sail on a new course of success."
To read the entire interview with Bill Hanbury, please visit ExpertFlyer's blog.
Bermuda Tourism Authority
Bermuda Tourism Authority was created in December 2013 as a result of the Government determining that the management of tourism should be placed in the hands of an independent authority, with long-term priorities. As a dynamic enterprise, free from political interference, the Bermuda Tourism Authority is responsible for the management of Bermuda's tourism product. The enterprise is led by a Chief Executive Officer and consists of four divisions: tourism investment, product and experience, sales and marketing and corporate support functions.
About ExpertFlyer.com
Each month, ExpertFlyer's One-on-One blog goes face-to-face with the travel industry's leading decision makers to discuss and address topics relevant to many of today's business and frequent travelers.
ExpertFlyer.com was conceived and created by an eclectic team consisting of a veteran elite tier frequent flyer, an airline captain and corporate travel manager, and information technology professionals to deliver a 24/7 real time powerful air travel information service. The company provides its subscribers and corporate travel managers alike with a complete, concise and efficient way to access the ever-changing details of worldwide air travel information. For more information, please visit expertflyer.com.
Stuck in the middle seat again? Download the free Seat Alerts app from ExpertFlyer and get the window or aisle seat without hassle or frustration.