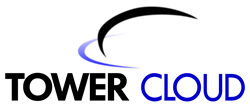 St. Petersburg, FL (PRWEB) November 24, 2014
Tower Cloud, Inc. CEO Ronald Mudry will speak at the AGL Conference Phoenix on the expert panel, "Small Cells, Big Deal".
Mudry will join fellow industry experts to discuss recent full-scale deployments from AT&T and Verizon Wireless.
"Each year, AGL provides a robust line-up of conferences with the leading industry experts", Mudry said. "We look forward to discussing trends and insights in a rapidly growing segment of Tower Cloud's business."
When: Thursday, December 4, 2014, 2:05 p.m. – 3:00 p.m.
Where: Ritz Carlton-Phoenix, Arizona
What: Executive Panel: "Small Cells, Big Deal"
The panel will explore real world implementations of small cells including the challenges and lessons learned from early stage small cell implementations, and how small cell success is being measured.
Who:

Ronald Mudry, CEO, Tower Cloud
Bob Butchko, Marketing, RF Connect
Shane Hague, Director of Sales, SOLiD Technology
Thomas Gourley, Managing Technology HQ In-Building, Verizon Wireless
About Tower Cloud
Tower Cloud, Inc. is a leading provider of broadband transport services in the southeastern United States. Carriers and enterprises with high capacity demands select Tower Cloud and it's Generation Independent Networks™ when they need the highest quality network services, combined with guaranteed flexibility and customer support to achieve their immediate and evolving growth initiatives.
Tower Cloud's unique approach to wireless infrastructure development provides customers with the experience of limitless capacity; effortlessly meeting the demands "always on devices" pose to communication platforms. Tower Cloud operates networks throughout Georgia, Florida, Alabama and South Carolina, serving major metro and rural markets with equal attention to speed and scalability. Headquartered in St. Petersburg, Florida, the company was founded in 2006 and was named to the Inc. 500 list of Fastest Growing Private Companies in 2013. For more information visit http://www.towercloud.com.
###