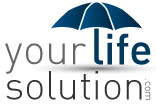 (PRWEB) November 23, 2014
YourLifeSolution.com, a service which instantly displays competing life insurance rates online, is today naming MetLife Life Insurance Company as generally the best term life insurance carrier for applicants who have parents who have had chronic health conditions prior to age 60. "MetLife's term life insurance products are most often the best option for those seeking about $500,000 to $1,000,000 and are eligible for the best health rating, or at least would be if not for one of their parents being diagnosed with a heart condition or cancer prior to the age of 60 or worse yet 50 years-old. This is based on a litany of examples and this is why I lead clients in the direction of MetLife in these cases", said Eric Smith, the founder of YourLifeSolution.com.
YourLifeSolution.com encourages all Americans to research their own life insurance rates at YourLifeSolution.com. Information can also be obtained immediately from Eric Smith by calling him at 888.374.2764.