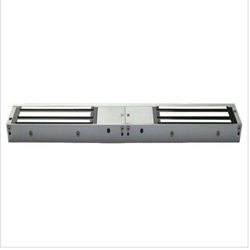 (PRWEB) November 24, 2014
SWAccessControl.com has recently released a new collection of high quality magnetic locks. As a matter of fact, the company is a leading online supplier in the international market. Now, all of its brand new magnetic locks are available at discounted prices, up to 30% off.
"We are happy to release our new range of magnetic locks. This time, all of our items are offered at low rates. Our affordable locks are popular at home and abroad, so I have confidence in our fresh assortment. You will have a safe house if you buy and install our practical magnetic locks. Customers who are looking for cheap access control systems can visit our website now," the company's sales manager says.
Some product description of the company's 60 KG Single Door Magnetic Mini Lock is as follows:

Lock Dimension: 80Lx33Wx19H(mm)
Armature Plate Dimension: 80Lx33Wx9H(mm)
Holding Force: 280 kg (600 Lbs)
Input Voltage: 12/24VDC+10%
Current: 12V/500mA 24V/250mA
Suitable: Wooden door, Glass door, Metal door, Fireproof door
Surface Temp: ≤+20℃
Operating Temp: -10~+55℃(14-131F)
Humidity: 0~90%(non-condensing)
Cover Finish: Anodized aluminum
Lock Finish: Zinc
Armature Plate Finish: Zinc
Weight: 2 KG
About SWAccessControl.com
SWAccessControl.com is a leading online store of access control system products. With an aim of offering the most affordable and convenient products, the company often announces new innovative products. In addition, it launches big promotions at its one stop website frequently. Customer service is the top priority of this professional supplier.
More details about its high quality products can be found at http://www.swaccesscontrol.com/?content/product/category/8/index.html.