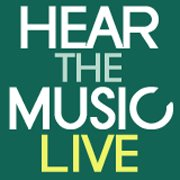 "We are grateful to be working with Hear the Music Live as we feel strongly that young people from all walks of life should have access to performing arts opportunities." Graham Farrar, Education Outreach Committee Chair SB Bowl Community Foundation
San Francisco, CA (PRWEB) November 25, 2014
Do you remember your first concert? Hear the Music Live is a national 501 (c)(3) non-profit organization that provides that first concert experience to youth in foster care throughout the nation. Since 2009, Hear the Music Live has provided and facilitated live concert events for over 40,000 foster youth and chaperones. This music season, over 15,000 foster teens and chaperones enjoyed their first concert nationally with the assistance of Hear the Music Live and it's generous donors.
First concerts are exciting and memorable events in the lives of young people. But for teens in group homes and foster care, these opportunities may not be possible. That's where Steven Nornhold's vision for Hear the Music Live began. The 501 (c)(3) non-profit organization works with hundreds of group homes and orphanages across the country in providing free concert tickets for foster youth and chaperones. After a record breaking year for free concert tickets for foster teens, Hear the Music Live is currently seeking donations for the next season.
Hear the Music Live relies on partnerships with leading music artists, record labels, artist managers, venues and concert promotion companies to coordinate free or reduced price ticket blocks, along with artist meet and greets (when available). From there, Hear the Music Live handles all logistics in distributing tickets to foster homes in the area.
Hear the Music Live provides free concert tickets to many of the most popular events and venues. Santa Barbara Bowl Community Foundation, AEG Live, House of Blues, Live Nation, Woodland Park Zoo, Greek Theatre, Comerica Theater, Greek Theatre, Rose Quarter, Ford Theatre, Honda Center, Visalia Fox Theatre and others helped first concert dreams come true for foster youth and teens. This year, foster teens saw artists such as Taylor Swift, Austin Mahone, The Voice Tour, Jack Johnson, American Idol Live, Josh Ritter, Lorde, Slightly Stoopid, Michael Franti and Spearhead, Summerland, Los Lonely Boys and others.
Hear the Music Live participated in Summer Camp Music Festival to provide outreach on the importance of live music in the lives of foster teens. The outreach included a powerful mural where concert goers were able to illustrate the value of their own first concert experiences.
Please join Hear the Music Live, venues, artists, management, promoters and other donors in creating the once in a lifetime memory: a first concert experience for a foster teen who really needs it. You can assist in the important work of Hear the Music Live by providing free or reduced cost tickets to live events, contributing artist and tour merchandise and more.
Samantha Marker says of donating, "Nederlander Concerts is proud to work with this organization, and to donate tickets to these young people for shows at the iconic Greek Theatre in Los Angeles, California. Previous donations have included a vast diversity of shows such as Diavolo Dance Company- Architecture in Motion, Under the Sun Tour featuring Blues Traveler, Sugar Ray, Uncle Kracker, and Smash Mouth as well as tickets to American Idol Live, just to name a few. We hope to continue the relationship with our contact Aimee White and do our part to spread the love of music. We strongly believe that music is a powerful tool - it can change the way a child thinks, feels, and acts. Bono once said, 'Music can change the world because it can change people.' Thank you Hear the Music Live for allowing us to make a difference in the lives of young foster children in Los Angeles."
There are over 400,000 youth and teens in foster care throughout the United States. Please join Greek Theatre and others by donating anytime.
Contact aimee_white(at)hearthemusiclive(dot)org to learn more about how you can donate or get your foster organization involved.