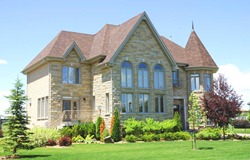 Remember to take pictures of the hallways and garage
Chicago, IL (PRWEB) November 23, 2014
Peoples Home Equity knows that the number of home sales has risen since 2013. In a Friday, November 22nd release Peoples Home Equity highlighted how weekly home sales are now 0.8% above year ago levels. Based on higher home sales, there is also an increasing number of property listings. Knowing how to show off a property is a key ingredient to a successful sell, especially if the home owner wants to receive the listing price.
Below are a few tips about taking pictures of a property before listing online:
Take Multiple Pictures: The first thing that will push away online prospective home buyers is seeing just one picture of the property. Online prospects will immediately think the seller is trying to hide a negative attribute of the property. In addition, due to the online instant gratification culture of questions/answers, showing just one picture will annoy prospects into scrolling right over the listing due to its lack of visual information. If the entire room is not available to see in the shot, take more pictures of the same room to give the prospect a full visual understanding of the space. Remember to take pictures of the hallways and garage as well. Home buyers prefer seeing as much of a property as possible online before taking the time to schedule and see a property first hand.
Make Sure There Is Plenty Of Light: An amateur takes pictures of rooms on a rainy or cloudy day with the blinds closed. A professional sales person knows that the home has to be inviting and radiate positivity. Take pictures on a sunny day. Also make sure the sunlight is behind the camera to brighten up the photo. If there is no sunlight, makes sure all the lamps and chandeliers are turned on to create a lot of artificial light inside the house before taking pictures of the various rooms.
Get Rid Of The Clutter: No one wants to see a messy house full of clutter. Clutter makes rooms look small and projects a possibly dirty or smelly home that no one wants to purchase. It is essential that the pictures of property rooms look clean and tidy if not empty! Clutter is simply not an option. Stow things away accordingly, or place in storage during the photo shoot. Moreover, make sure counter tops are polished, furniture is dusted, and floors are cleaned after organizing the clutter to snap a great shot of the room.
Relax: Also know that if the pictures are not perfect, it is ok, the housing market is experiencing a large lack of inventory available to sell at the moment. Home buyers are still willing to buy purchase properties with unattractive attributes because of high demand for real estate. Demand will only continue to grow for home as more and more Americans get approved for mortgages thanks to higher national employment.
Contact a Peoples Home Equity loan officer today at: 262-563-4026