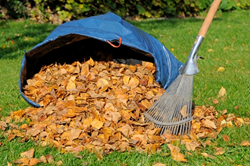 If the grass is particularly brown and damaged, it may need to reseed.
Chicago, IL (PRWEB) November 23, 2014
Winter is upon us and home sales are entering their seasonal downturn. If a home owner missed selling their property during October, which was the highest month of 2014 existing home sales, then they must prepare their home and lawn to show for sale in spring 2015. During winter, lawns are blanketed in snow, and the quality of the grass and plants underneath hardly matters. But, for homeowners particularly interested in keeping their lawns lush and green during the warm months, the quality of their yards is always important. For these people, The Federal Savings Bank shares a few ways grass can be prepped to take on the long and chilly winter.
No matter the size of the lawn or budget, grass can be prepared to bounce back in the spring:
Start preparing the lawn for winter now: Winter is already here, aerate the lawn to reduce compact and allow water and fertilizer to reach the roots.
Fertilize the lawn in mid- to late October to help damaged grass improve: If the grass is particularly brown and damaged, it may need to reseed.
Mow the grass until it stops growing - even if it feels late in the season.

Rake leaves off the grass to prevent them from blocking sunlight and being buried under snow.
Remove dead annual plants from the garden and cut off the dead leaves and flowers of perennial plants. Also clear away all plant debris because they can cause problems in the flower beds.
After the first freeze, cover the soil around plants and trees with mulch to protect roots from the colder temperatures.
First-time home buyers interested in taking care of a lawn after apartment living should contact The Federal Savings Bank, a veteran owned bank, for information on low rate mortgages.