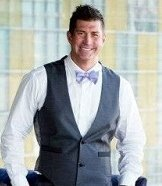 "Don't Put Your Loan in Danger, Call The Loan Arranger"
Denver, Colorado (PRWEB) November 25, 2014
Mortgage Banker, Jason M. Ruedy, also known as The Home Loan Arranger, is offering free one-on-one consultations to members of the Millennial Generation who are facing difficulty with mortgage qualification. The Millennial Generation can be described as American men and women who were born anywhere between the early 1980s and early 2000s. The oldest of the Millennial Generation are in their early 30s, and despite being gainfully employed, many are still unable to qualify for a mortgage.
According to an article published by US News & World Report on November 16, 2014, entitled How Millennials Can Overcome Hurdles to Homebuying, "Thirty-six percent of American homeowners are 35 and younger, the lowest on record since 1982, when the census's Housing Vacancy Survey began tracking homeownership by age. Those ages 65 and older have a much higher rate of homeownership - 80 percent - but that's expected. The longer you live, the more time you've had to save and buy a house."
The article goes on to imply that many members of the Millennial Generation wish they were homeowners but are living in apartments or in their parents' house instead. Specific reasons include being burdened by student loan debt, not having a credit history, and being located in urban areas where housing prices have skyrocketed.
"Over the past several years, lending standards have been very strict. As a result, many people who are aged 35 and younger have been kept out of the housing market. But there is positive news coming for the Millennial Generation. First, lending standards are loosening, and it is becoming easier to qualify for a mortgage. Second, FHA loans are designed to help first-time homebuyers - which may be the perfect solution for young people who want to buy their first house." - Jason M. Ruedy, The Home Loan Arranger
Anyone who has faced difficulty qualifying for a mortgage should seek the advice and guidance from an experienced and reputable mortgage banker. There is no reason to believe that a mortgage is impossible to obtain.
"My philosophy has always been "where there's a will, there's a way." If you are a member of the Millennial Generation, and you want to purchase a home, I will provide you with the best possible guidance on your quest to obtain a home mortgage. There are lots of options, and I am able to explore all of them for you. The best first step is to schedule a free, one-on-one consultation with me. I will gather all of your information and then provide you with a feasible mortgage qualification plan." - Jason M. Ruedy, The Home Loan Arranger
About The Home Loan Arranger:
Mr. Jason M. Ruedy, also known as The Home Loan Arranger, has 20+ years of experience in the mortgage business. His company was built around the crucial principles of hard work, discipline, and determination. The Home Loan Arranger evaluates client applications quickly and efficiently and structures loans with the best possible terms. Mr. Ruedy is successful in achieving loan closings for clients while meeting their highest expectations. Jason M. Ruedy is ranked #2 in the state of Colorado by Scotsman Guide, which is the top leading resource for mortgage originators.
For media inquiries, please contact Mr. Jason M. Ruedy, "The Home Loan Arranger":
The Home Loan Arranger
512 Cook St #100
Denver, CO USA
Phone: (303) 862-4742
Toll Free: (877) 938-7501
http://www.thehomeloanarranger.com/